When I was eight years old, my mom sent me to my Grandma Tucker's house for a week.  The objective:  Learn to cook.  My Grandma Tucker, my mother's mother, cooked a big noon meal every day for my Grandpa and all the hired hands on their Kiamichi country ranch.  She was a beautiful redhead and a wonderful cook.  I remember all the recipes we made together; Banana Pudding, Tater Tot Casserole, Apple Cake, Baked Potatoes.  Recipes she thought would be perfect for an eight year old.  Each one is handwritten by my grandmother in a spiral notebook I still cherish.  I love seeing her beautiful handwriting!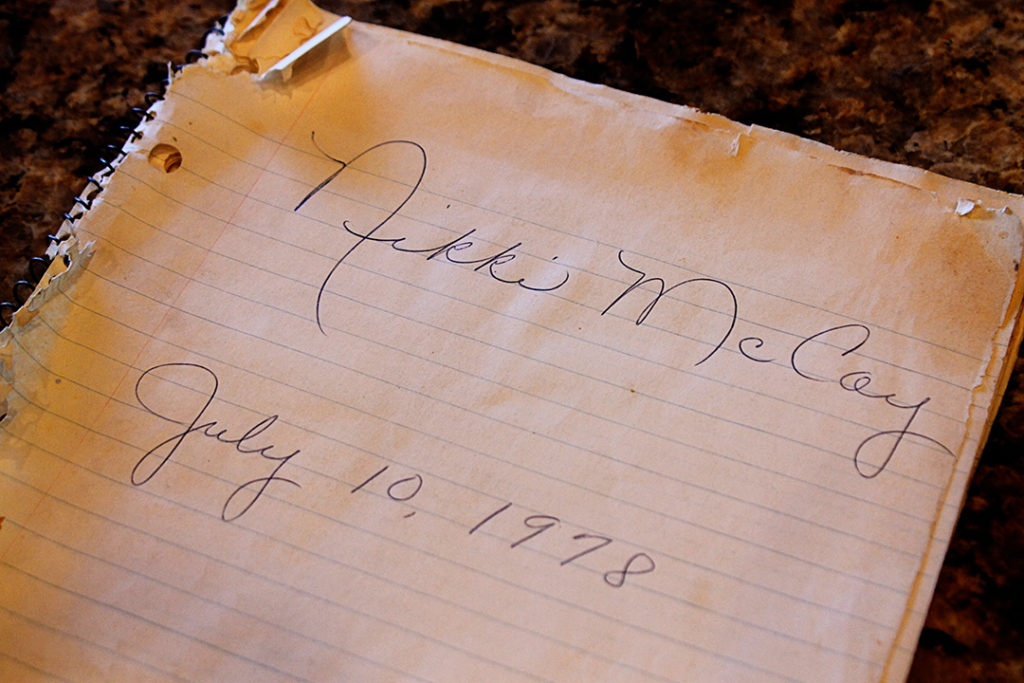 One of my favorites over the years has been her basic meatball recipe.  This recipe can be adapted to make meatballs for Italian pasta sauce or a meatloaf.  My kids' favorite is my Ranch House Bar-B-Que Meatballs.  
Economical
Easy–Great for kids to help.
Can be made with beef, game meat or a combination
Freezes well
Perfect leftovers for a sliced meatball sandwich with melted cheese
Can make as much or as little as you prefer.
I like to serve with mashed potatoes and a green salad or green beans
I hope you enjoy!
Ranch House Bar-B-Q Meatballs
Preheat oven to 350 degrees.
Place ground beef (or ground game or combination) in large mixing bowl.  For each cup of ground meat, add:
1/2 teaspoon salt
1/4 teaspoon garlic powder (or minced garlic)
1/4 teaspoon dry onion powder (Can substitute 1 tsp. onion flakes or chopped onion)
1 egg
1/4 cup milk (I always keep can milk for cooking in case the kids have used all the fresh milk!)
1/4 Oatmeal
Optional:  1/4 teaspoon Worcestershire Sauce
With clean hands, squish all the ingredients together until well mixed. (When squishing is involved, you can see why an eight year old would like this recipe)  Make into meatballs; about 1/4 cup each.  Arrange meatballs in a greased baking pan.  I use 4 cups meat for a 9X13 pan.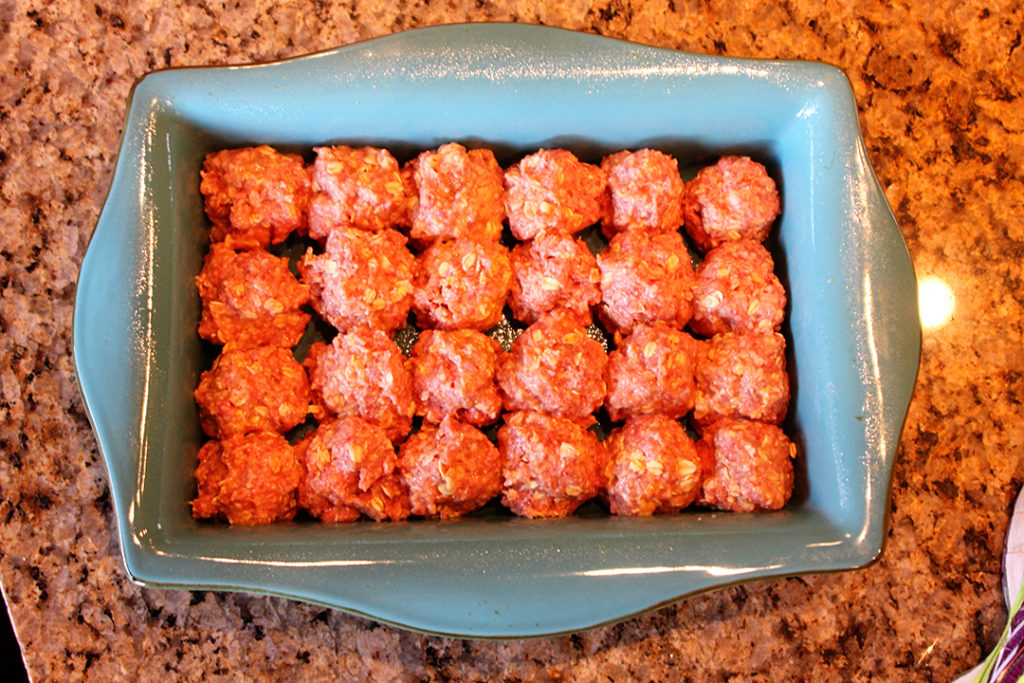 And here comes the secret ingredient: Head Country Bar-B-Q Sauce.  This savory, Oklahoma-made sauce is wonderful on the meatballs.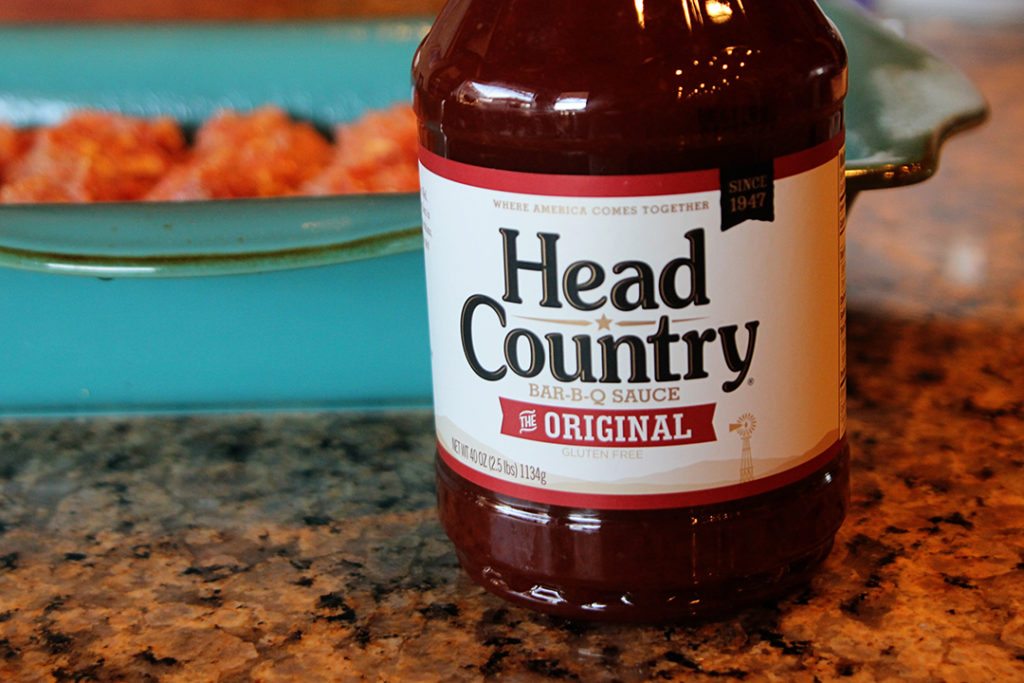 Pour on enough sauce to cover the meatballs.  Cover the pan with foil and bake at 350 degrees for 1 hour.
Your house will smell AMAZING!  Serve with more Head Country sauce.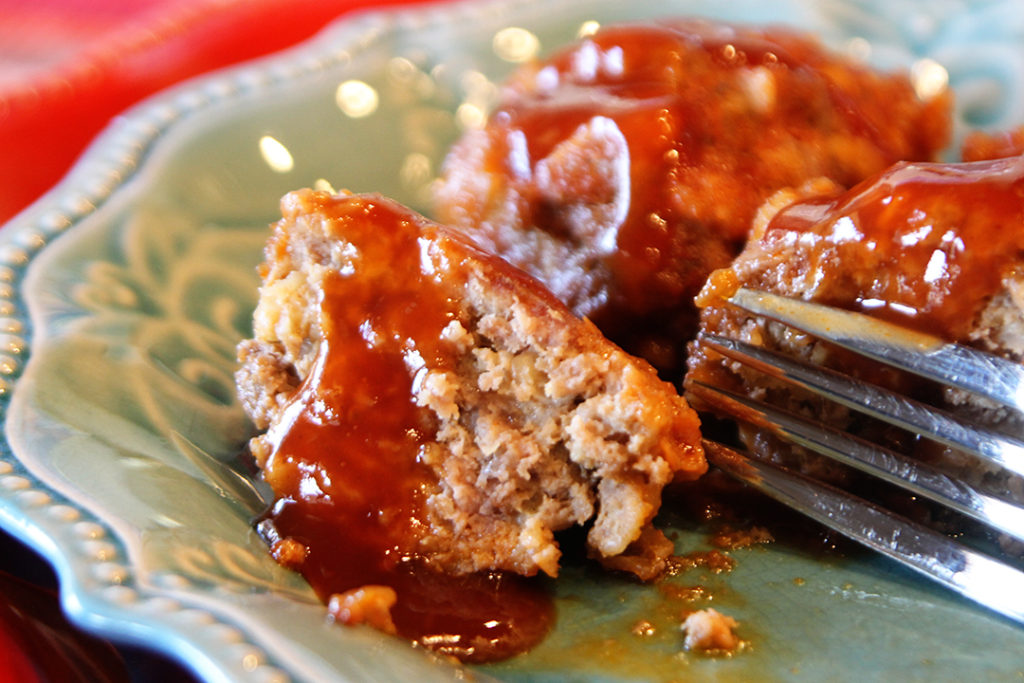 Grandma Tucker would be proud!
With love, Nikki