SUNDAY:
50th Wedding Anniversary
Last September, Roger and I were privileged to celebrate with his parents on their 50th wedding anniversary.  I respect and love them both very much.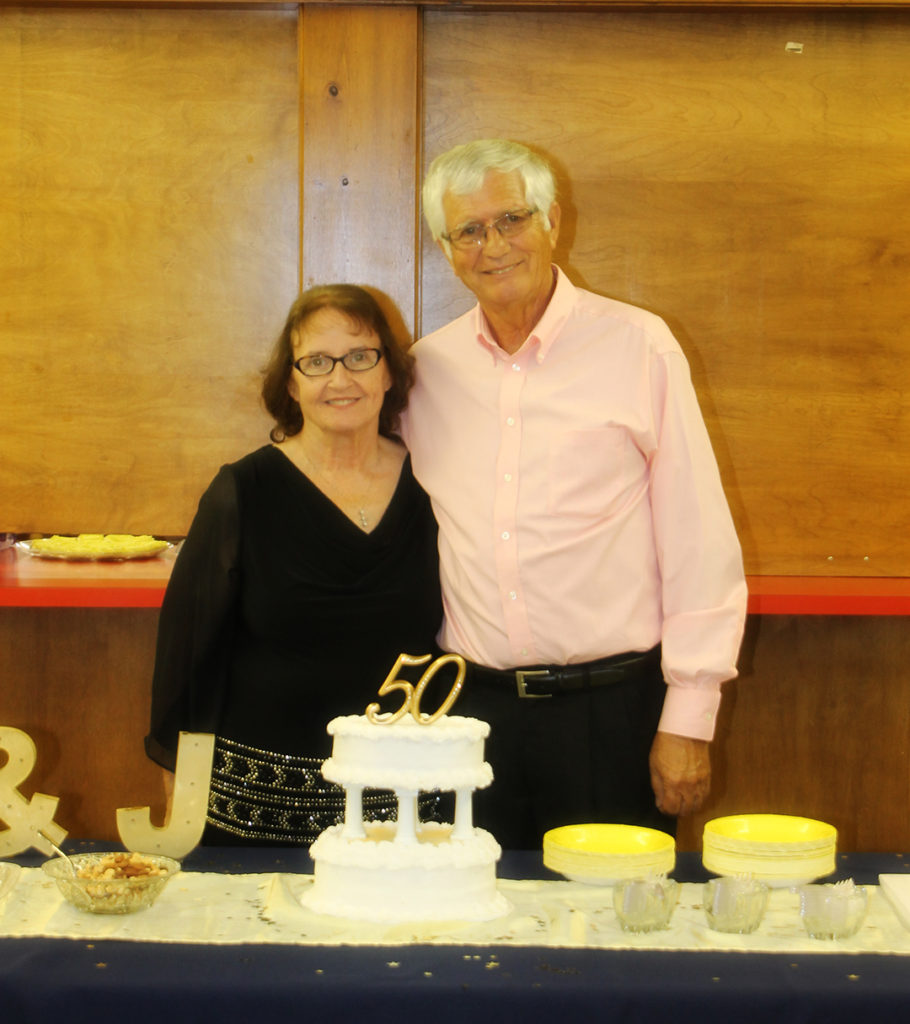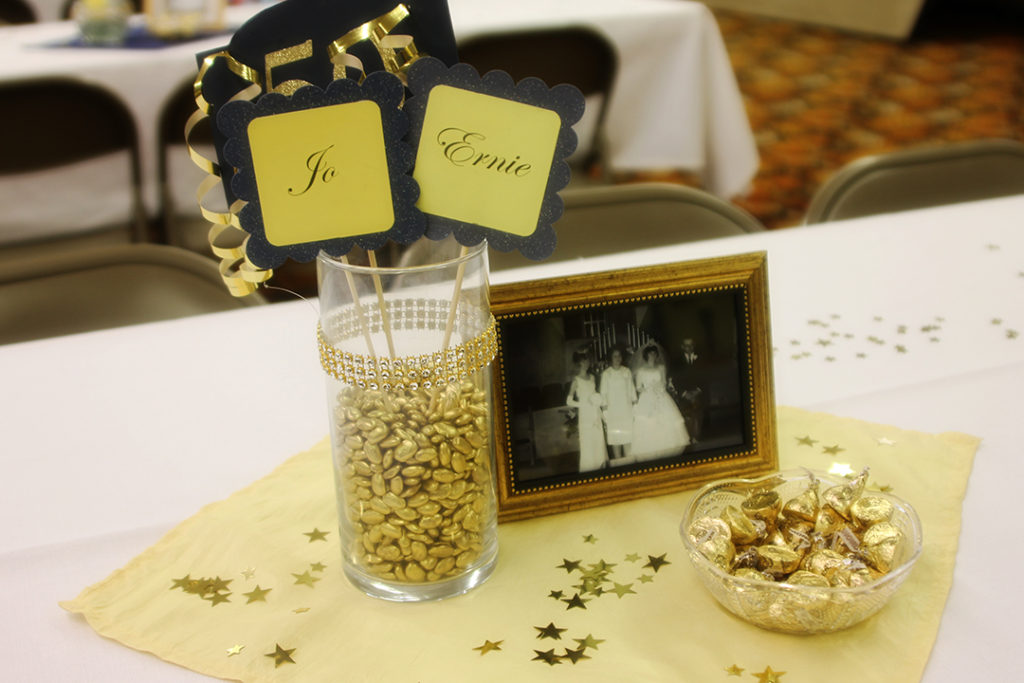 This week started with a wonderful 50th wedding anniversary celebration for my parents.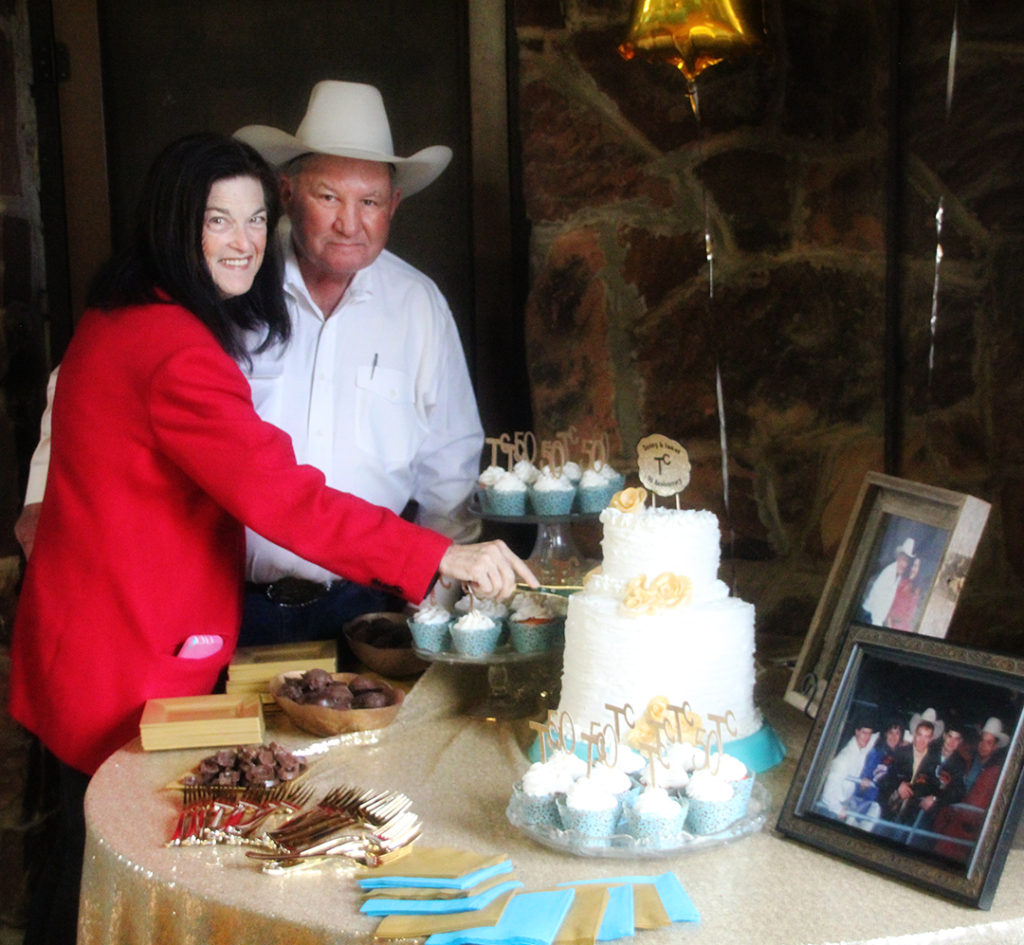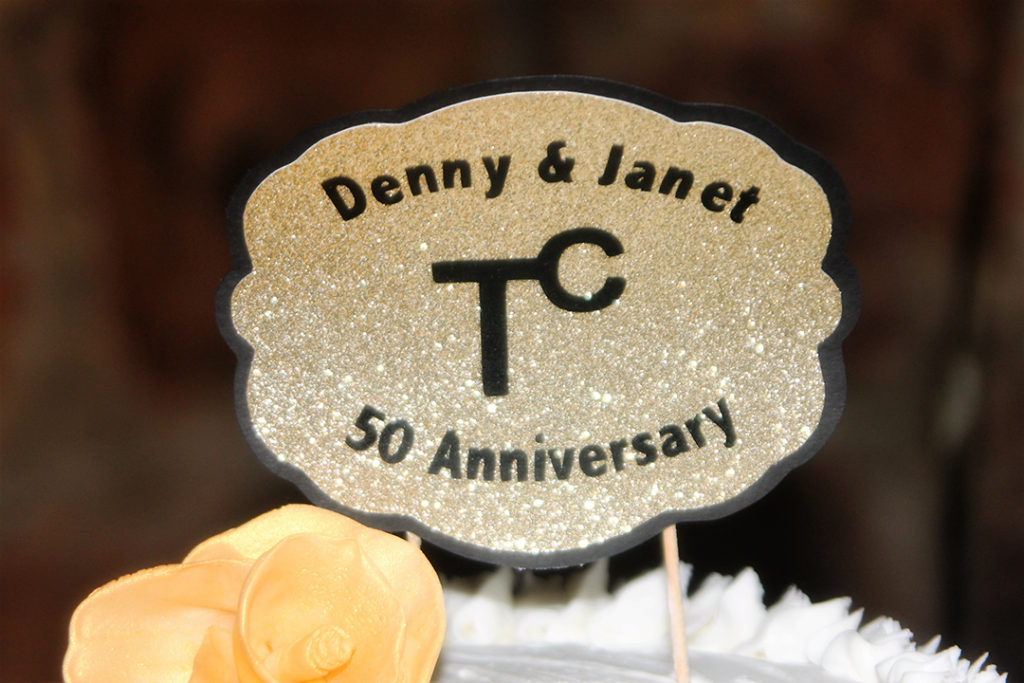 50 years ago they got married in some friends' Stillwater, OK living room at 9 in the morning.  (Incidentally the same friends were honored guests at the 50th celebration).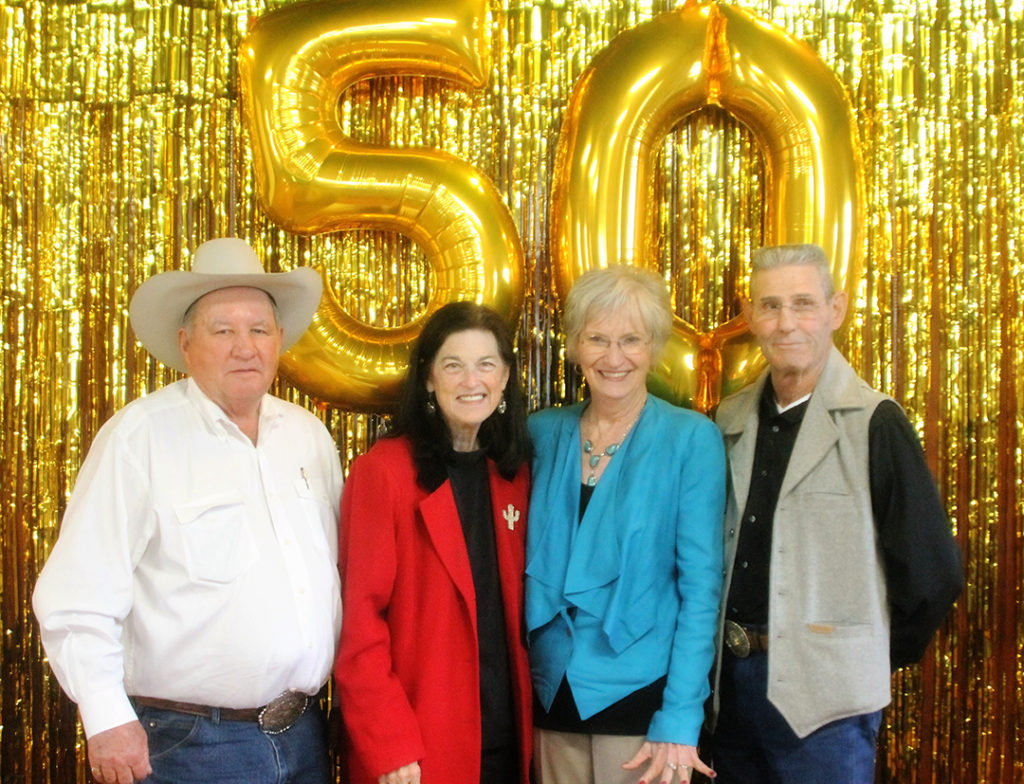 On her wedding day, my mom wore a stylish navy suit and she was thrilled to be marrying my dad.  They hadn't seen or talked to one another for months.  He was gone to Africa with a group competing in rodeo exhibitions.  They ran into each other at a rodeo in Ft. Worth and were married the following Saturday.  They got married at 9 a.m. so they could make a rodeo in Amarillo, TX the same night!  50 years and 5 kids later, they enjoyed a "Gold Buckle Wedding Anniversary Celebration" with friends and family.  We all surprised them with gifts fitting the occasion:  A custom made buckle for my dad and bracelet for my mom.  Both were made by A Cut Above Buckles and they did a fantastic job.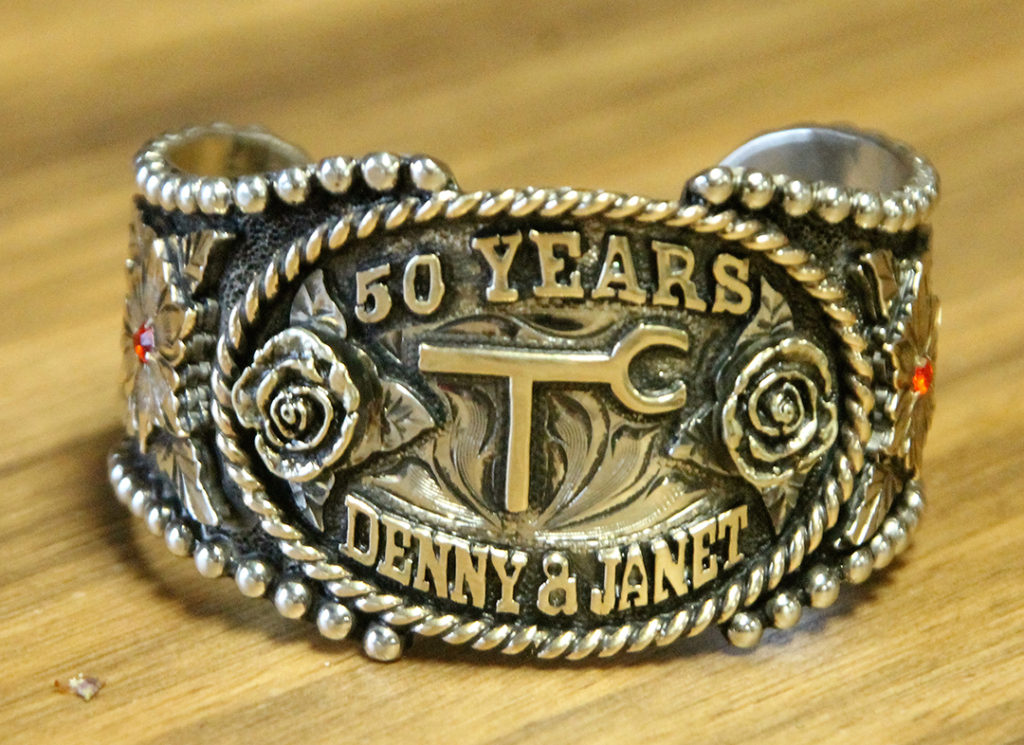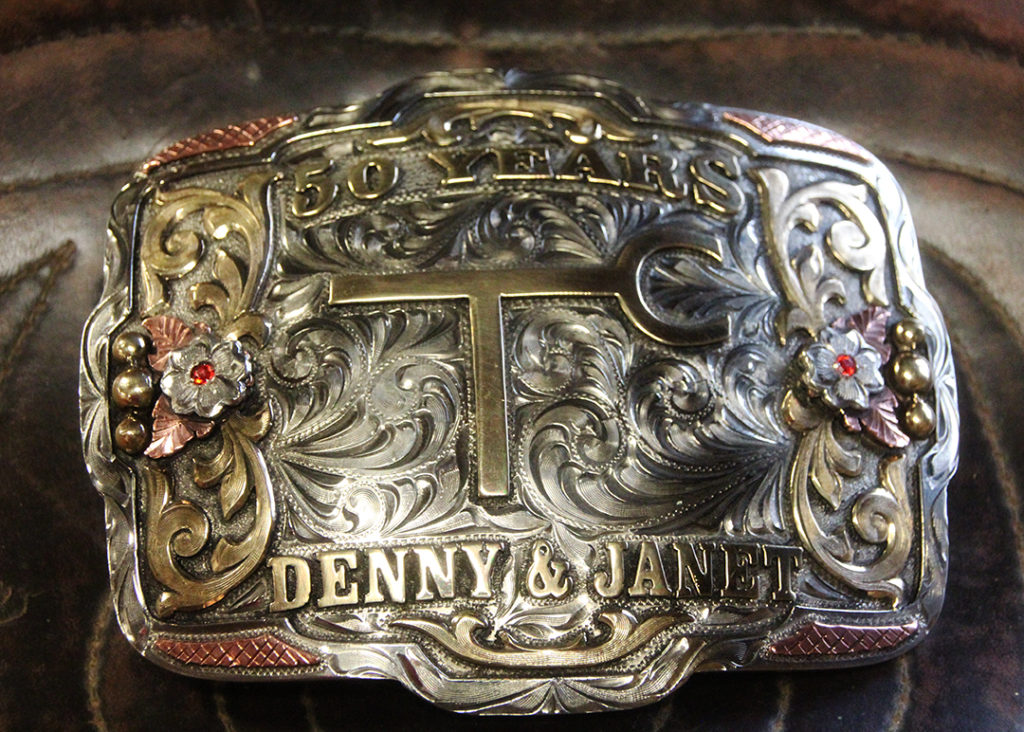 TC is my parents' ranch brand.  My dad called my mom TC the very first time he met her.  Neither will tell anyone why.  It's like the ultimate family secret.  My mom was insistent the celebration not be a burden for anyone so my nieces, sister-in-loves, and I divided and conquered.  Half of us covered the decorations/invites/cake while the other half of us took care of food/gifts.  It turned out to be a great afternoon for us all to just enjoy each other and visit with longtime friends.  I got to see my cousin.  She and I were roommates when we both met our husbands.  My brother is attempting the photo bomb behind us.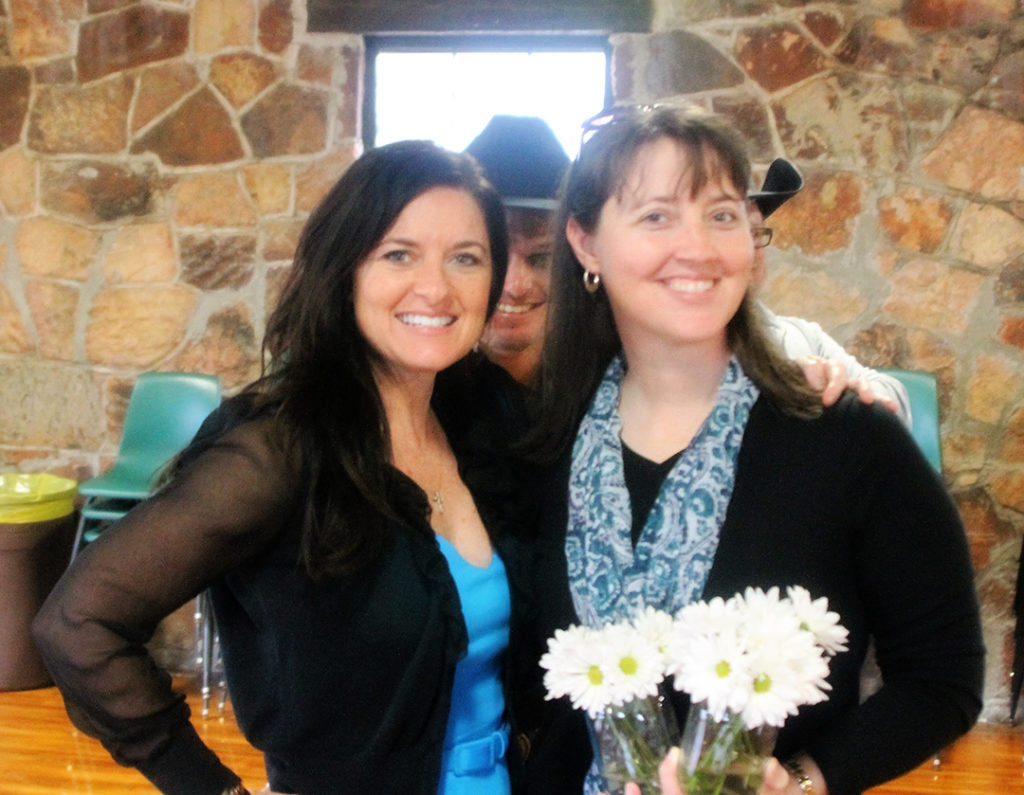 The photo booth props were a big hit!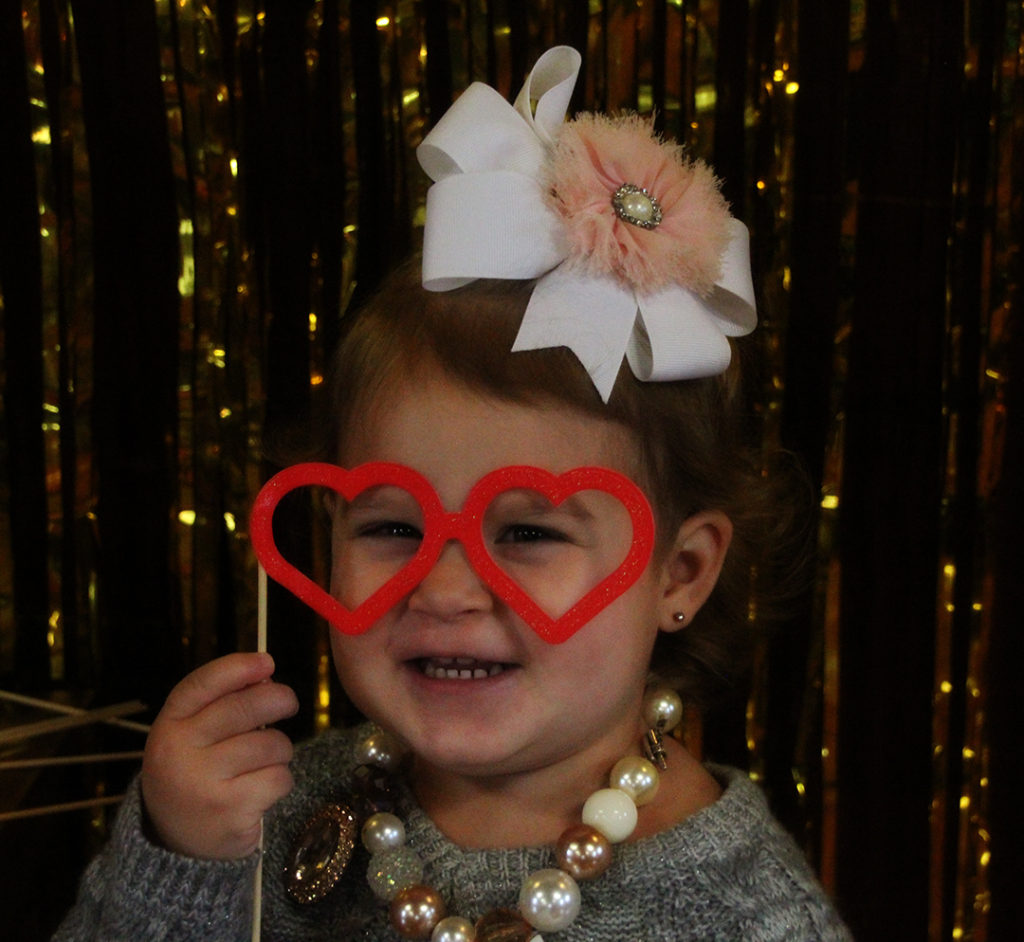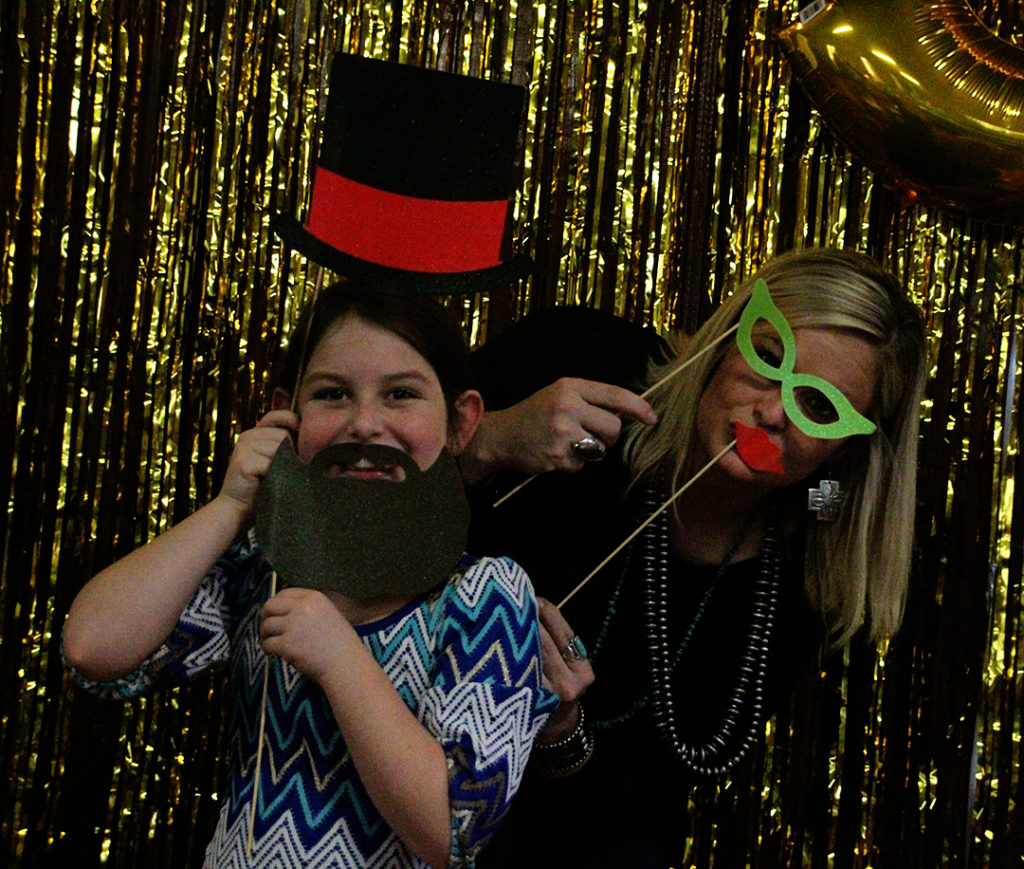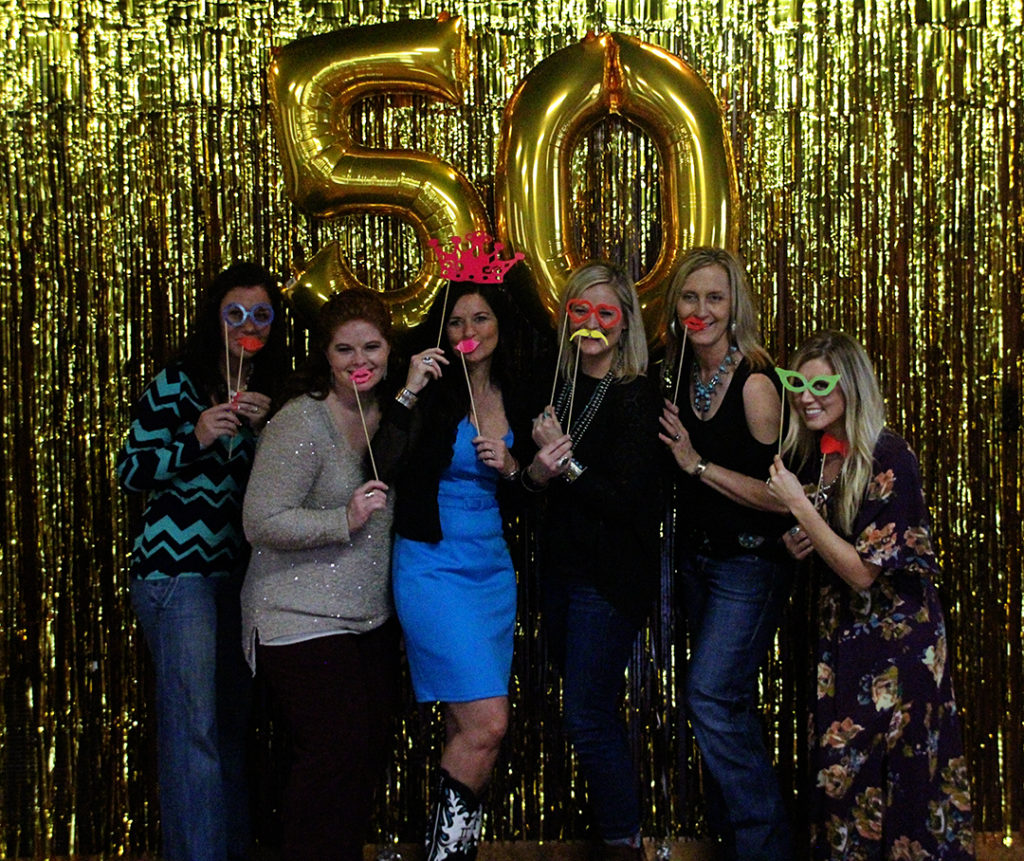 And I loved the extra, personal touches added to the tables…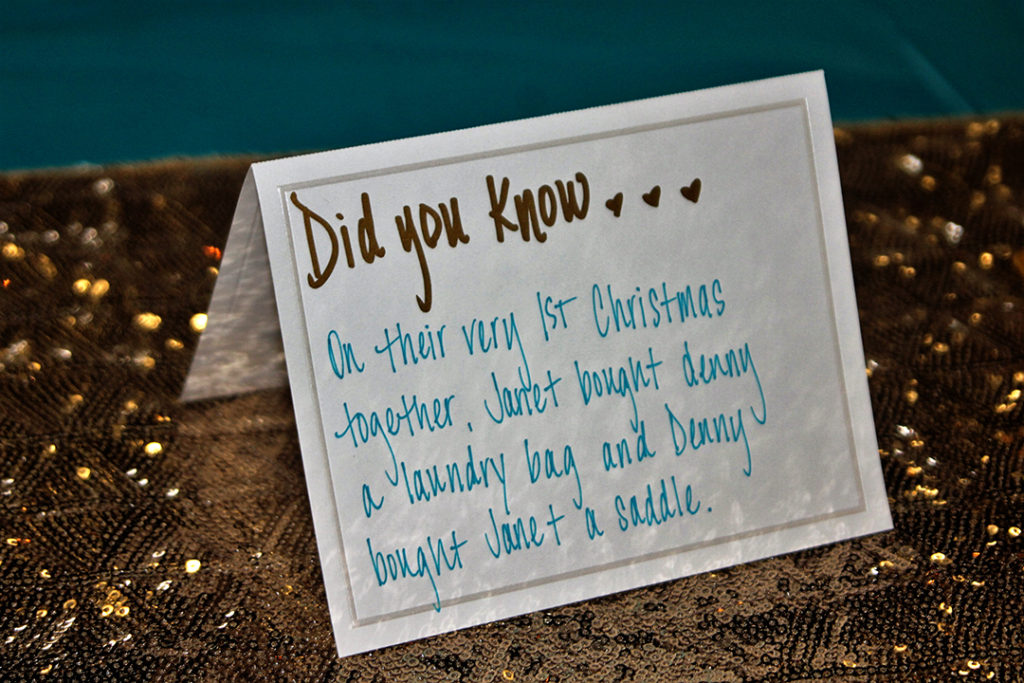 But I am really glad I viewed the slideshow ahead of time or there would have been lots of tears.  Thank God for giving my parents each other and for giving us all to them.  It's not the hype of the wedding day that makes the marriage but the commitment in two hearts.  "For better or for worse" means something valuable and can be the glue for an entire family and years of memories.
MONDAY:
Volleyball Pictures
I took pictures of the volleyball teams on Monday…I love these kids.  They posed for a more formal image but I really love this informal shot we took afterwards.  So much personality and they are all great friends.  You can tell they adore their Coach Abby.  She has been an incredible role-model, encourager and coach this season.  What else could a mom hope for…  Thank you Abby!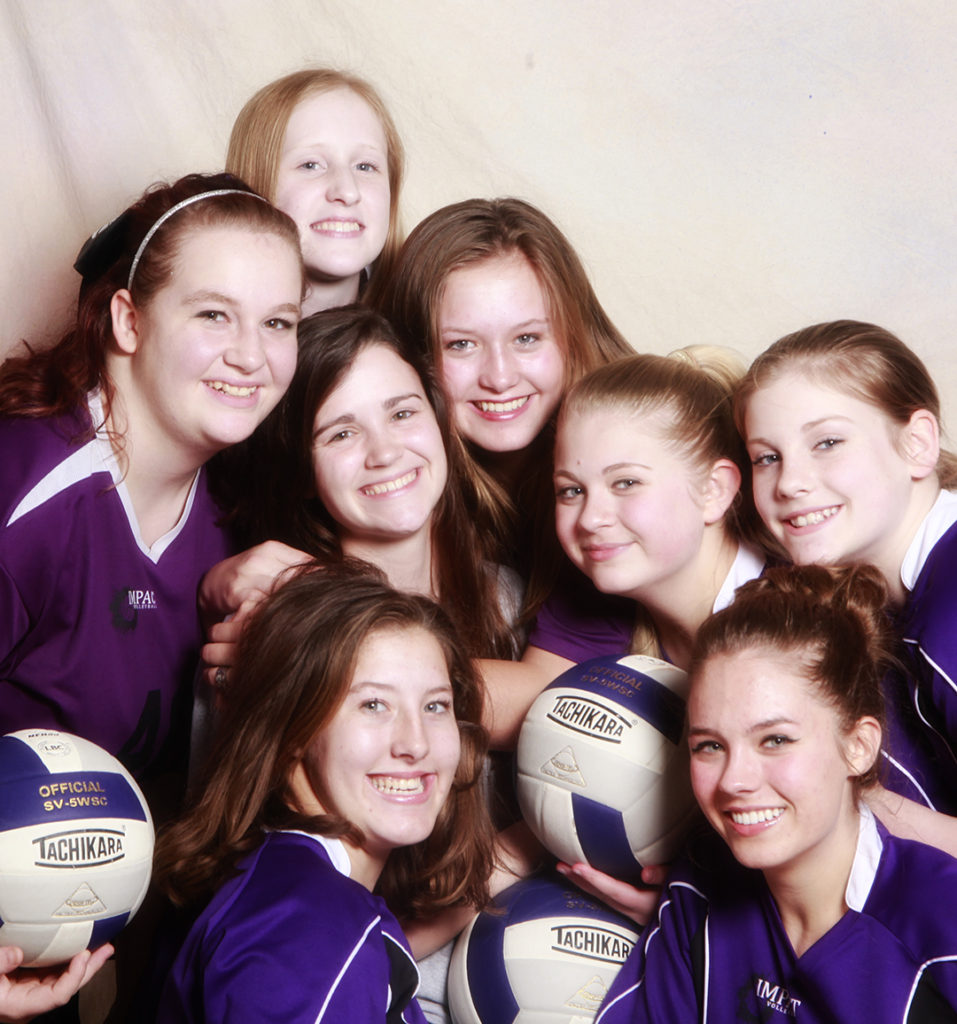 TUESDAY:
Therapeutic Riding
I teach an Equine Science class every Tuesday.  I look forward to it every week, mainly because of the 5 enthusiastic ladies in the class.  I took them to a therapeutic riding facility for a tour this week.  They will be writing research papers over the subject and I'm excited to read them.
I love horses and I have always liked this quote: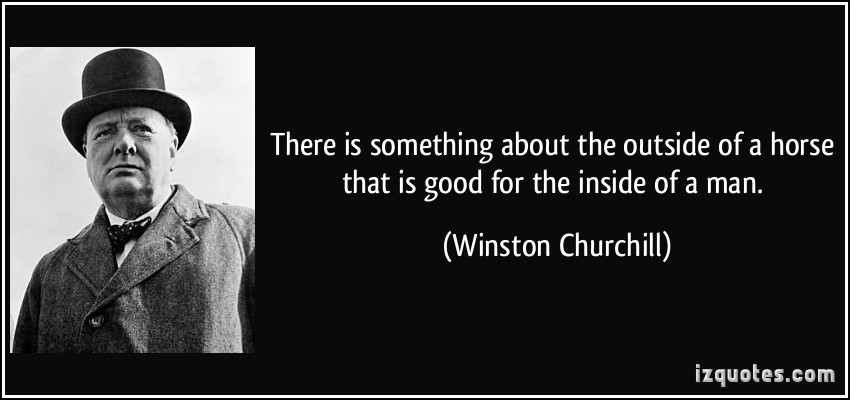 It was amazing to see how the therapeutic riding facility is using the patience and gentleness of older horses to help children and adults with all kinds of disabilities.  I volunteered at a similar facility when I lived in Texas.  I remember helping a 4 year old blind girl find confidence on the back of a horse.  I also worked with a young man who had lost his sight through a failed suicide attempt.  He always told me he was glad he lived and he sang while on the back of the gelding.  It was a life-changing experience.  The horse can do so much in a short amount of time.  Some of our best teachers don't have to ever say a word…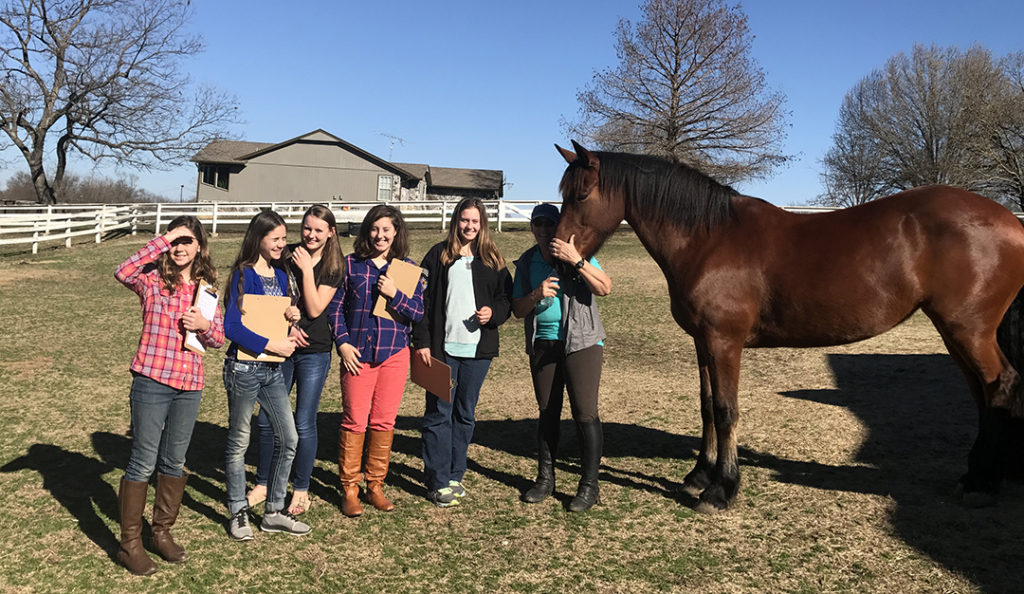 WEDNESDAY
Saying Good-bye…
Wednesday we said a sad goodbye to a lovely lady, our neighbor of 20 years.  She has not been well for awhile but it is still hard to say goodbye.  Her family is just like family to us—we love them all so much!    My daughters and I helped cook and serve a funeral meal.  It was good for us to feel like we could DO something for them.  Serving a meal is a very valuable service for people to do for a grieving family.  The menu included Loaded Mashed Potatoes by my dear friend Renee.  I will share the recipe with you soon.  They fall into the "Comfort Food Deluxe" category and are AMAZING!
Raising Ranch Girls…
My wise husband believes that teenage girls are better off helping to work cattle; especially after the sadness of losing a friend.  So he sent them outside to get busy.  You can tell by this picture that our February has been unseasonably warm.  Here they are hard at work…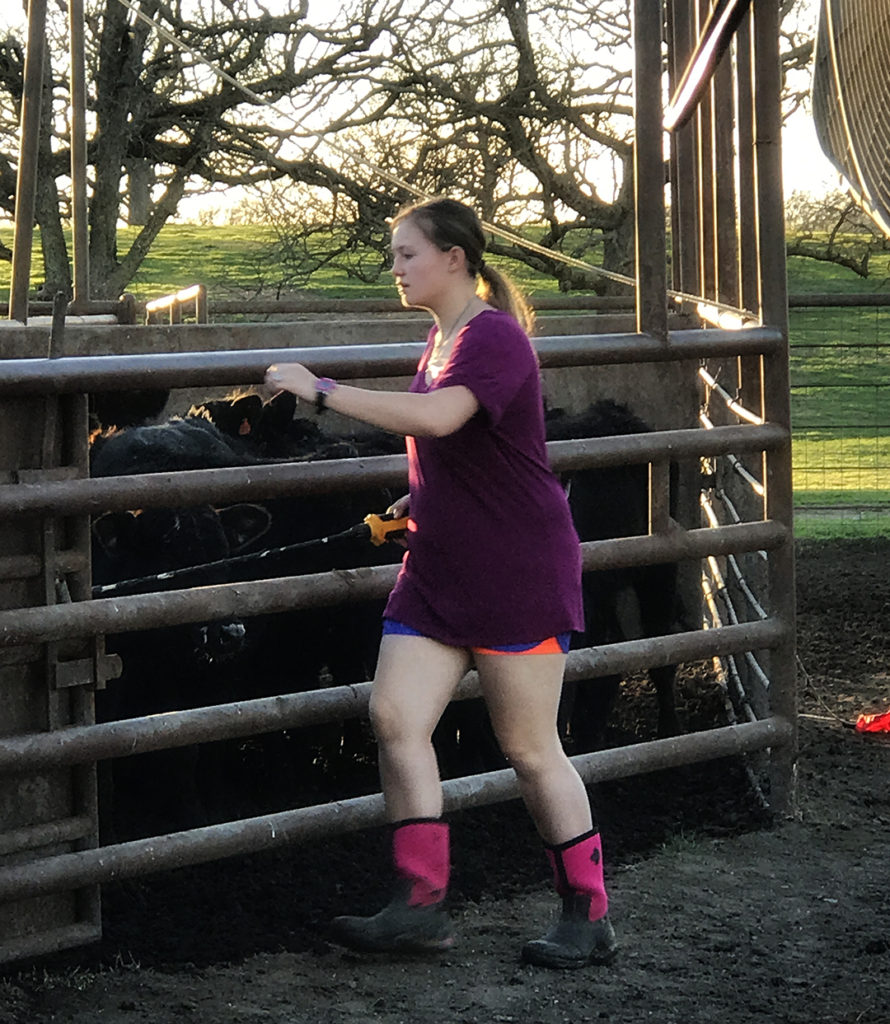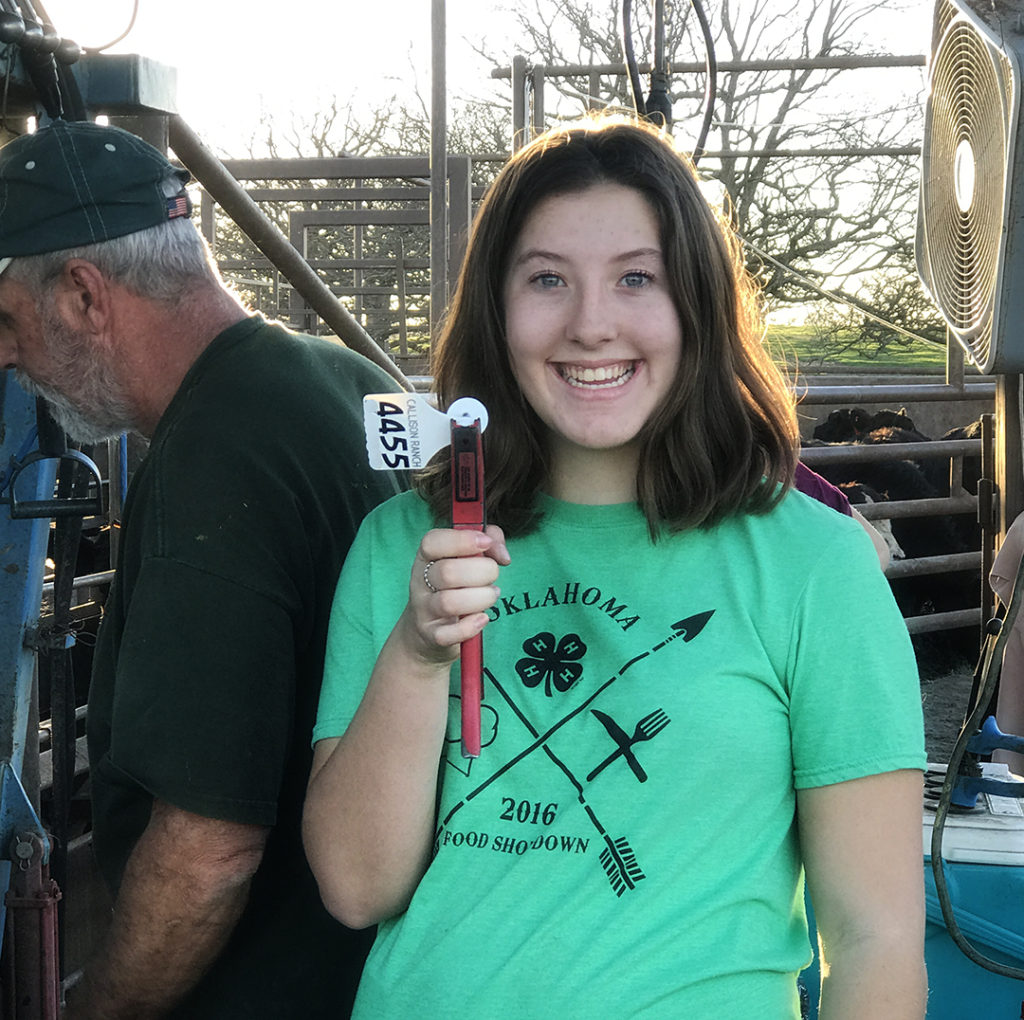 About 30 minutes after this picture; I received a phone call that Kaitlyn, my youngest daughter, cut her finger pretty badly with an ear-tag removal knife.  I helped her clean and bandage the wound.  She informed me that she is not a "wimp" so we covered the bandage with duck tape so she could go back to work at the cattle chute.  Lol!
THURSDAY
Bottle Babies
My older daughter, Kye, cried happy tears when she learned this week she had been accepted at Oklahoma Christian.  She is so excited!  I am afraid I will cry often when she moves to Oklahoma Christian next fall.  But for now she has a new best friend…  Meet Primrose.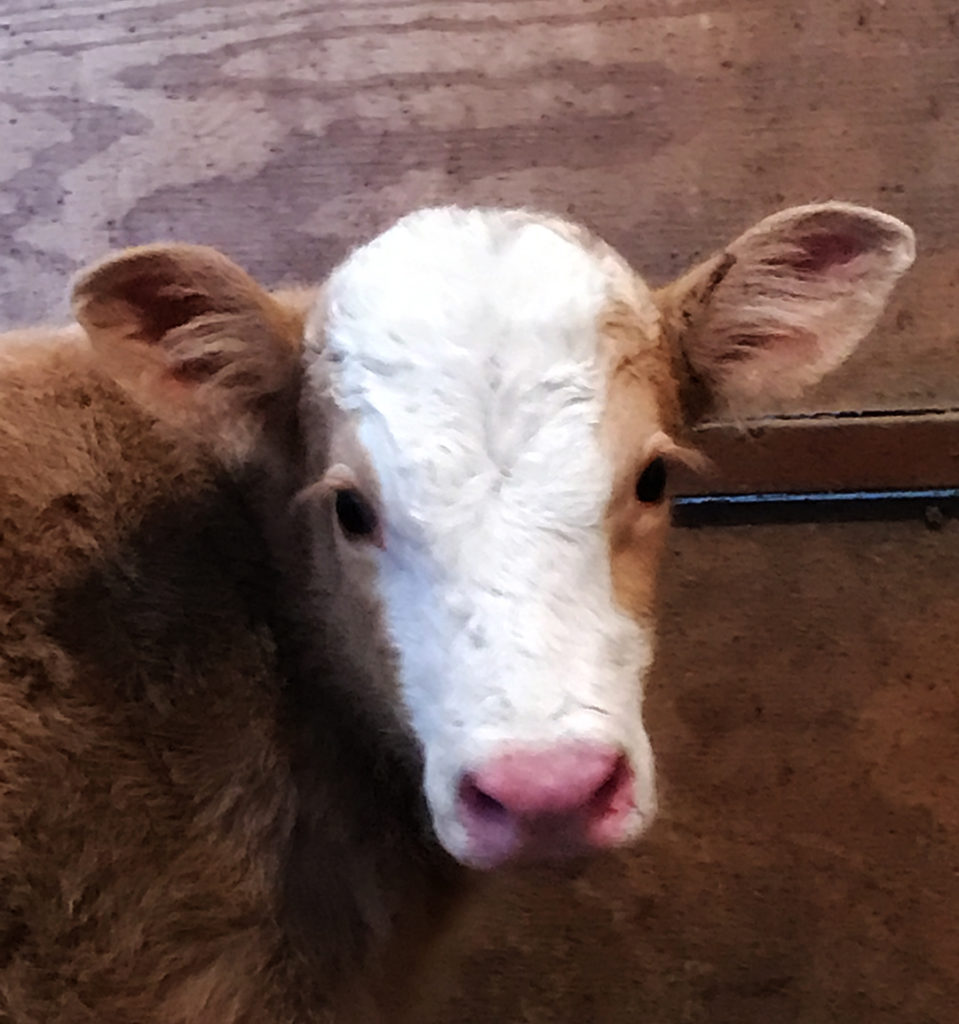 Primrose's mother prolapsed and didn't survive.  Our Lilly was Kaitlyn's bottle calf so Kye said it was her turn to raise one and took on this pretty little girl.  We learned that a little molasses on the calf nipple will help them get started sucking the milk.  Kye and Primrose will definitely get to know each other since Kye will feed her two bottles a day for several months.  
Our former bottle baby and "Ranch Mascot" Lilly is quite the character.  And when you have a more-than-half-grown heifer roaming loose on the ranch…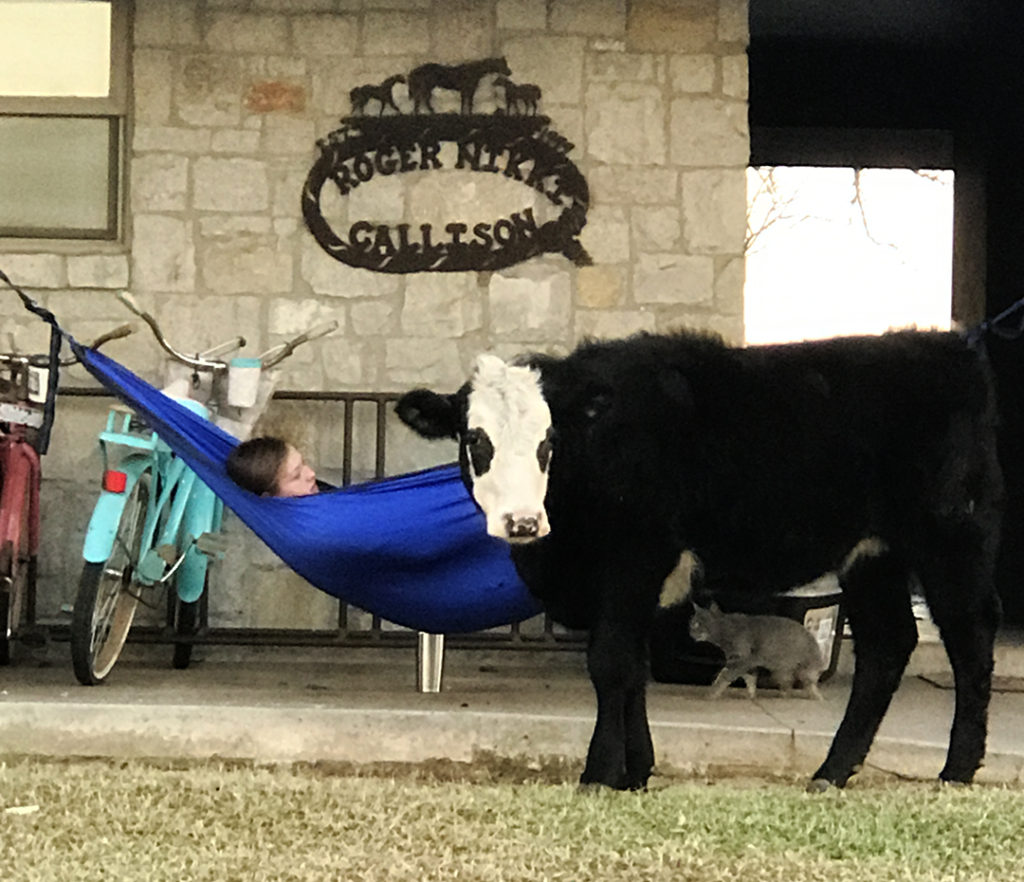 …eventually you will walk out and this will greet you in the driveway…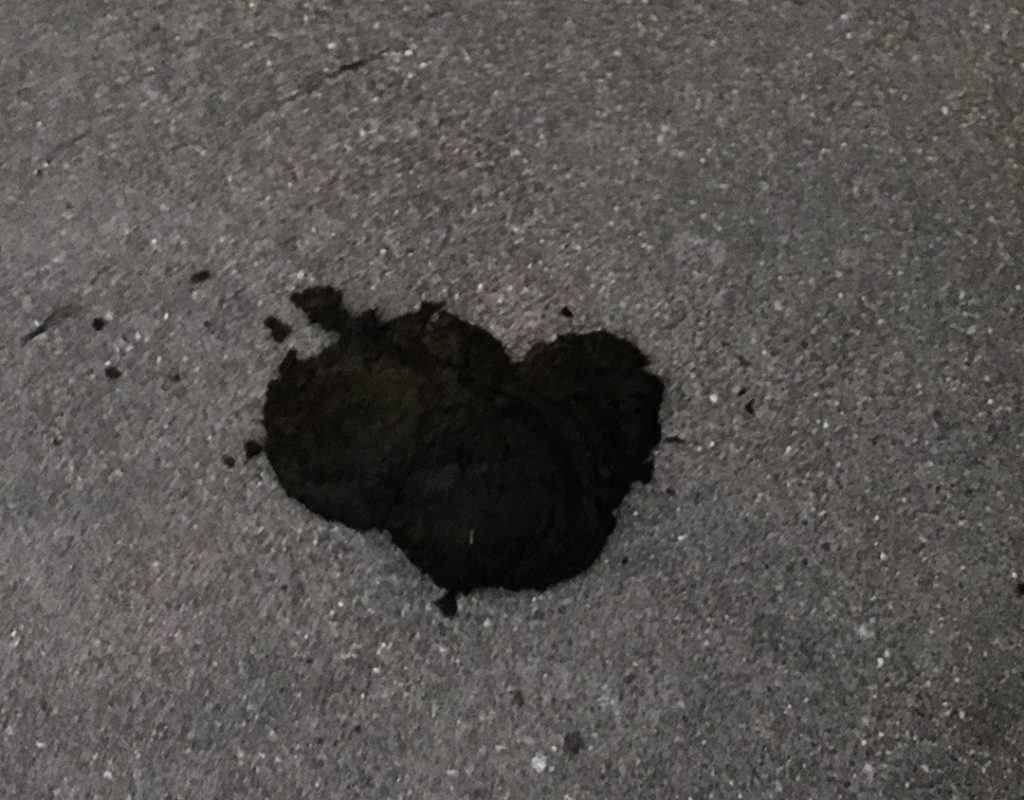 I guess it just happens…
FRIDAY:
Last Volleyball Games
My girls played their last volleyball games of the season.  It was especially touching for my daughter who is a senior to play her last game.  They play in a homeschool league and no matter how heated the competition becomes the teams always pray together after the game…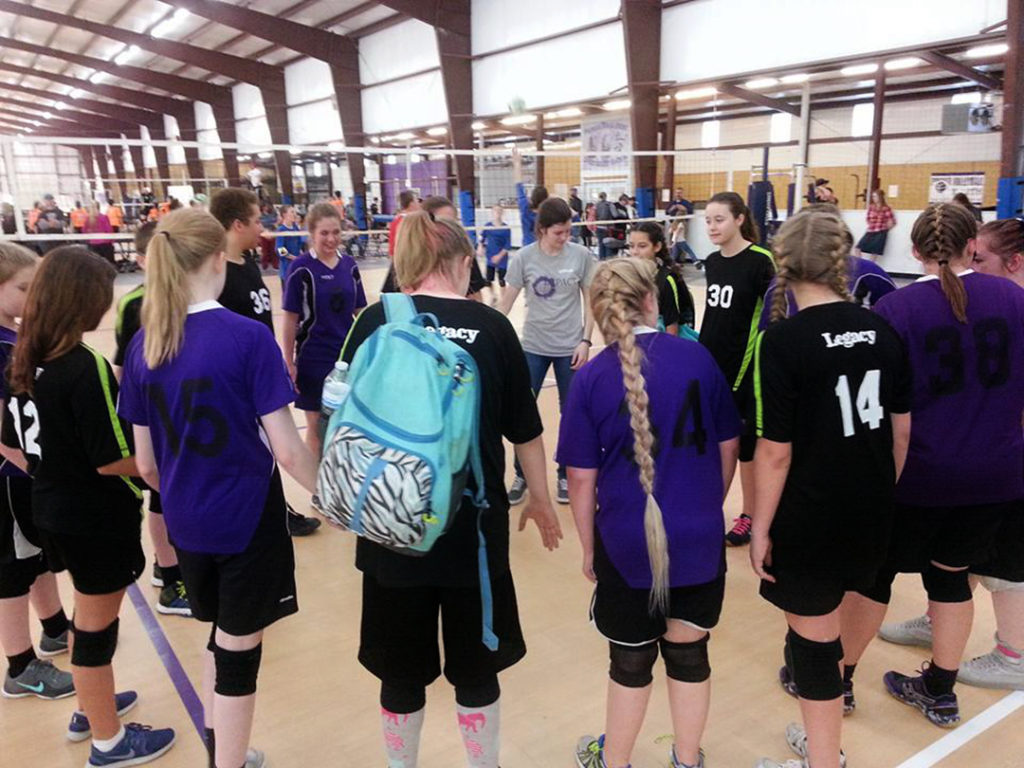 These girls really bonded as a team and as friends this year. It was touching to see their "group hug" at the end of the last game.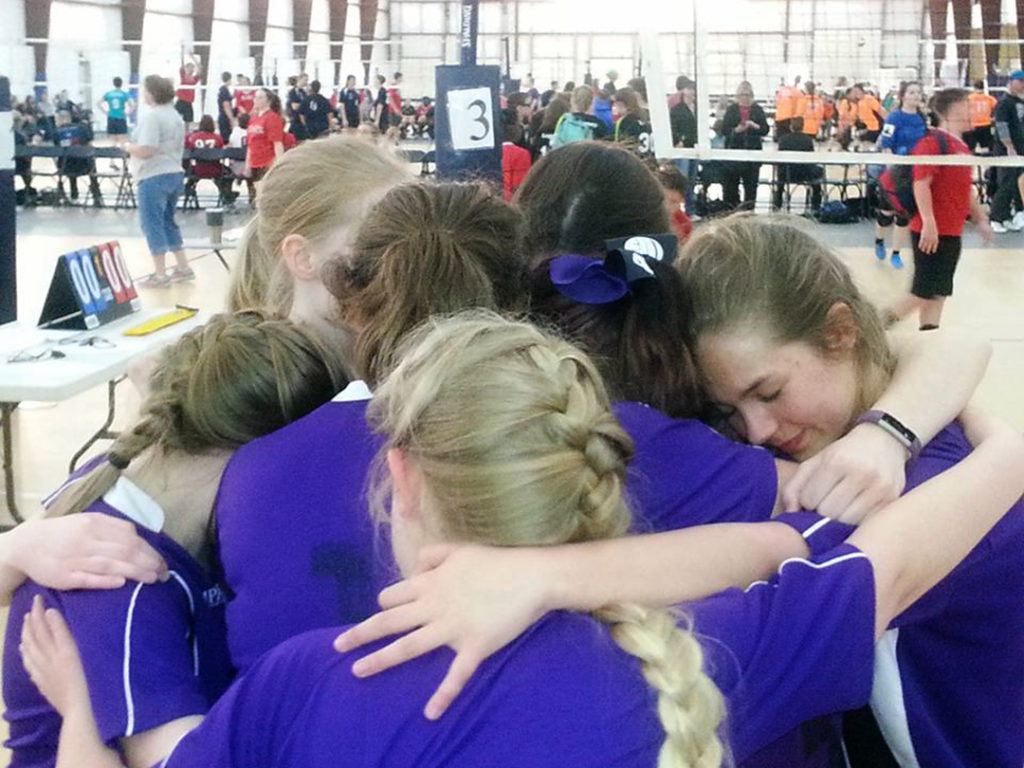 SATURDAY:
Saturday Night on the Ranch
Roger loaded semi-trucks full of wheat pasture steers before daylight this morning.  So after a long week, it is nice to spend a Saturday evening at home.  We enjoyed steaks on the grill and fried potatoes while dancing in the kitchen to George Strait.  It works for us.  And this is an example of the highly entertaining snapchats you can send to other family members.  Then you realize you put "Friday" instead of "Saturday" on the label and you KNOW it's been a long week.  LOL!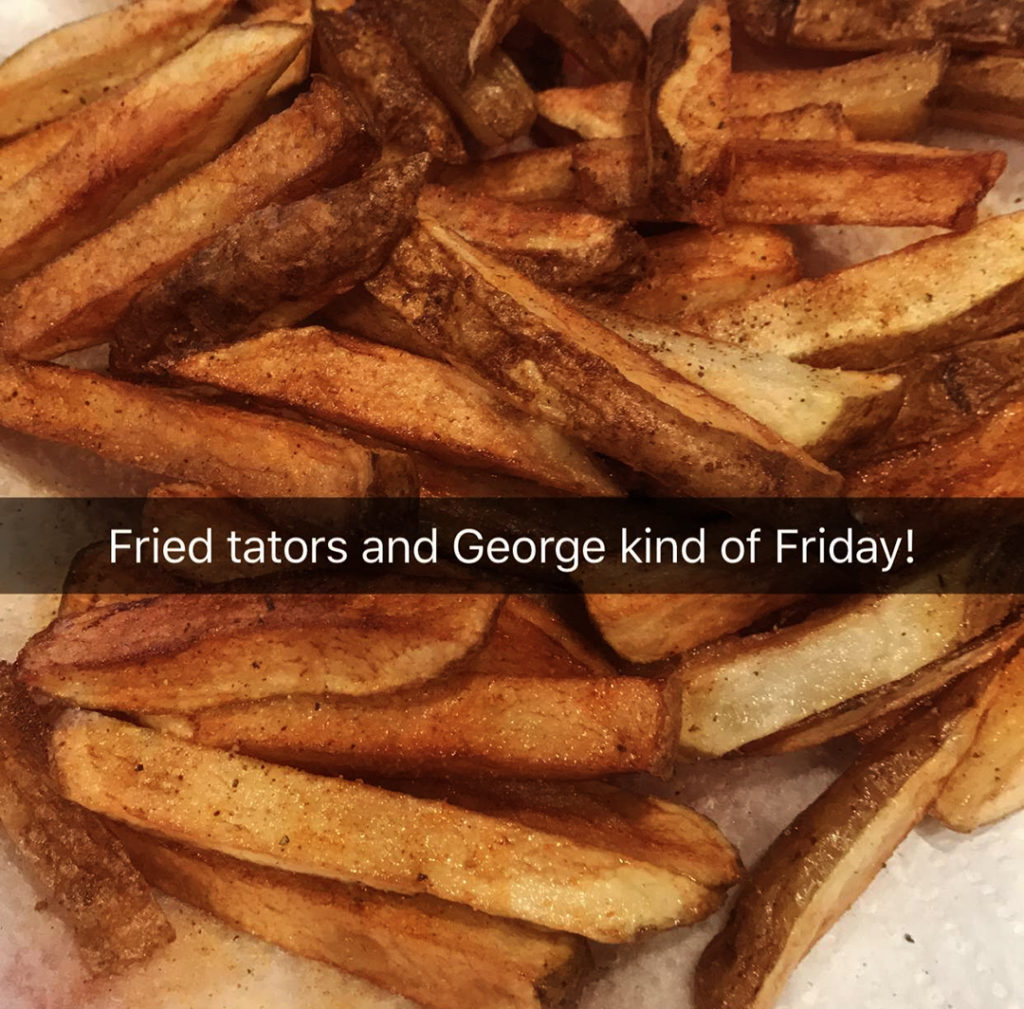 Hope you have a great week and remember that every day is a gift from God.
With Love, Nikki