Today we are celebrating National Pig Day!  (Yes, that really is a thing and apparently it's March 1st) . Coincidentally, today is our county livestock show and Kaitlyn is excited to take Rubin and Shiloh before the judge.  I have enjoyed both their little personalities but Rubin; well, he's really unique!  When Kaitlyn first brought him home, she could pick him up.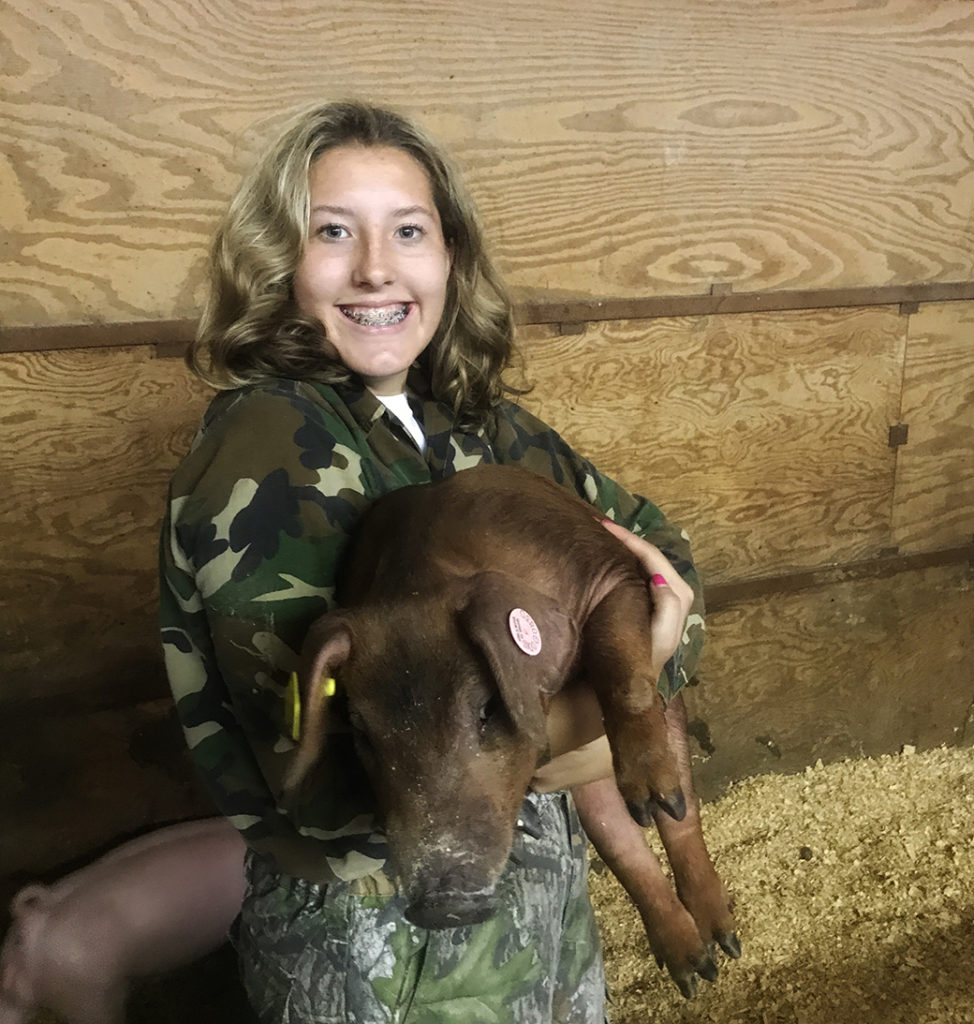 She can't pick him up today. He weighs 280 lbs. now!   That's a pretty hefty gain in less than 6 months!
Rubin loves to eat.  And hang out in the sunshine.  And eat some more.  Rubin just might be my spirit animal…
He also likes to dip his tail in his water pan on occasion…  not sure why…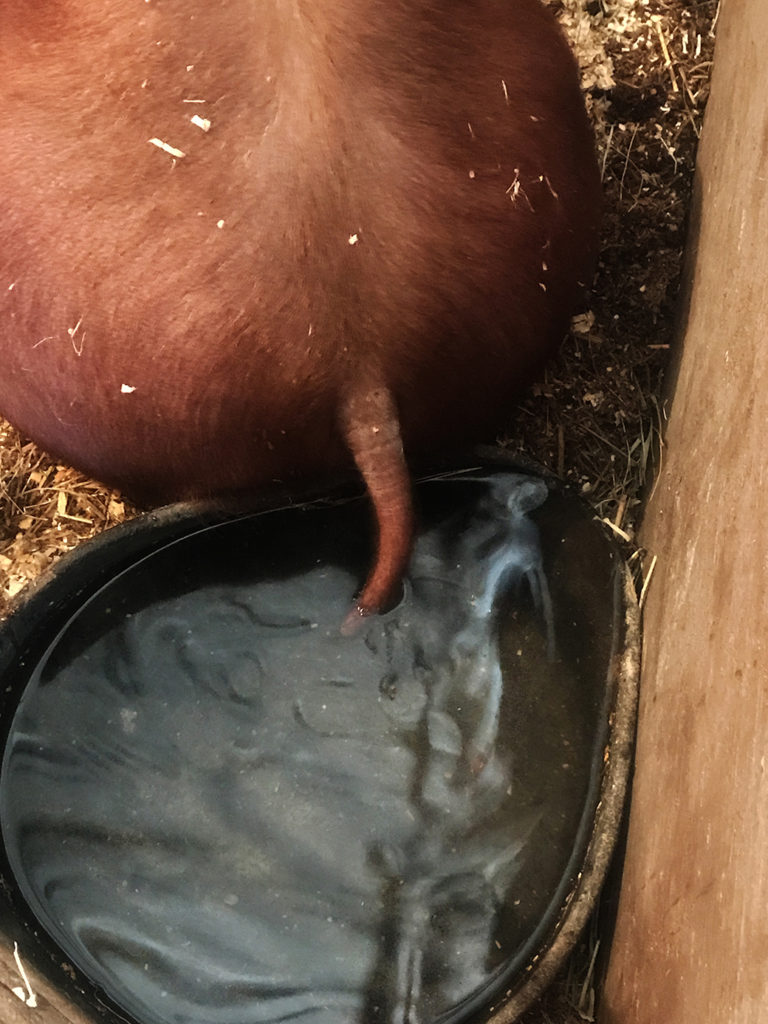 A pig's got to do what a pig's got to do.
He likes being at the show.  He likes the pampering and the extra time he gets scratched.  And did I mention he likes to eat?  And hang out in the sunshine?
He also really likes the spray bottle…  he will sit up and ask for a little water spray.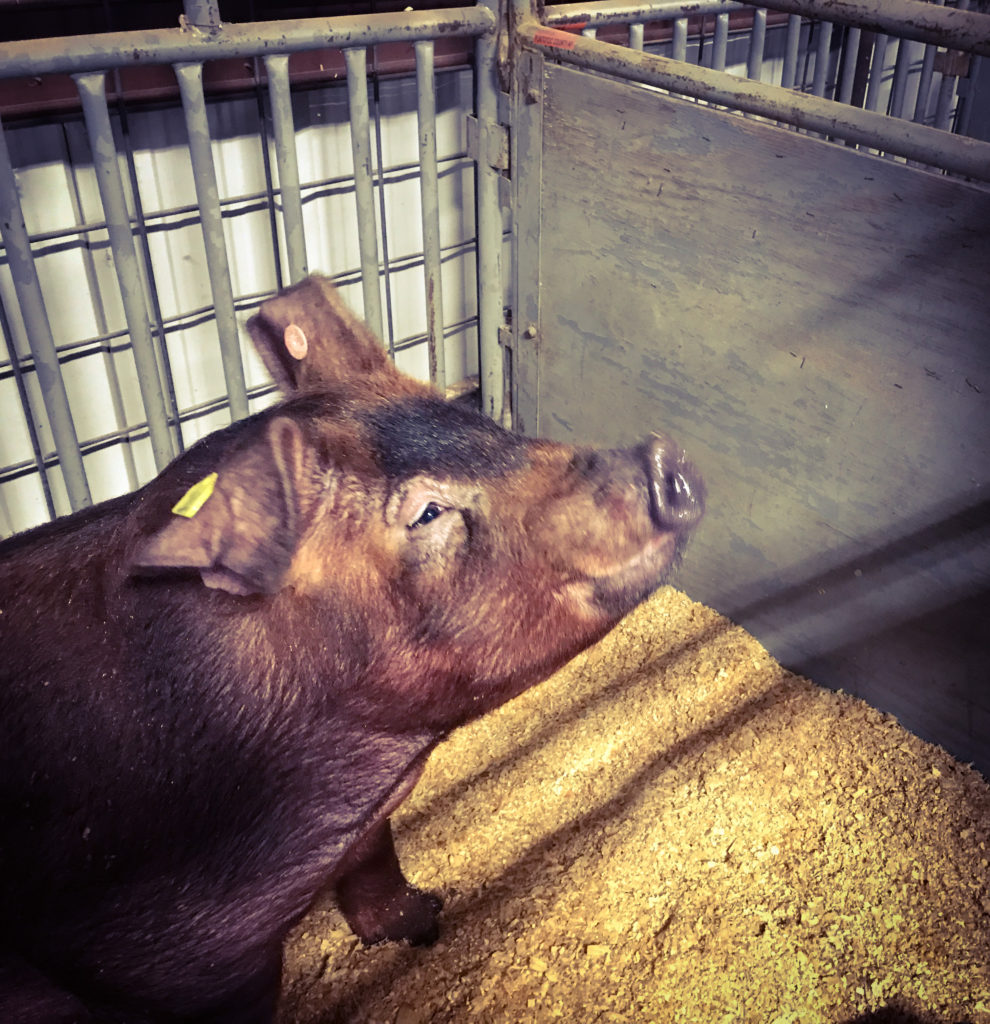 Bring it! he says…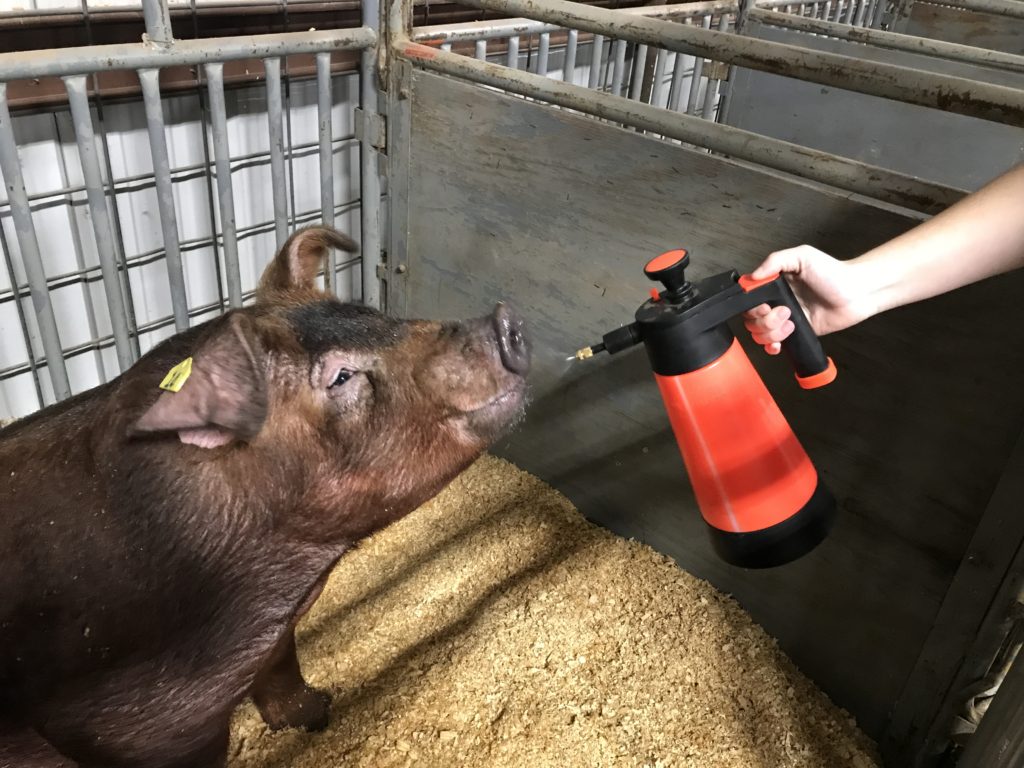 There you go Rubin; that's good stuff.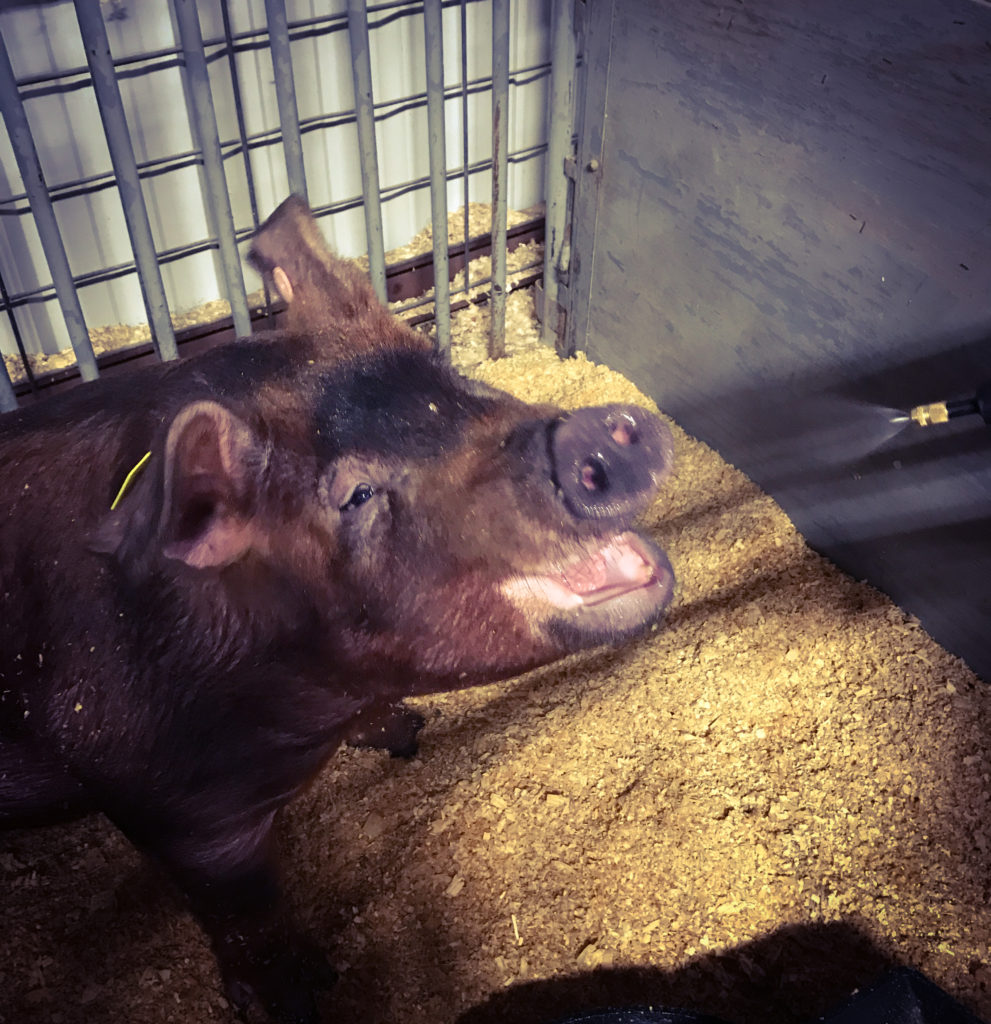 Open your mouth wide and let it pour in. You just keep doing you, Rubin. It's YOUR day and I love your zest for life!
Happy Pig Day Everyone!
Nikki
P.S.  Here are links to a great cookbook and some of my favorite pig children's books and movies. If you haven't read Charlotte's Web with your kids…you must!  I remember my mom reading it to my brothers and me.  Beautiful story!