Up until a week ago, it was so incredibly dry here.  We were worried about ponds drying up and we had to sell our cattle on wheat pasture a month early due to the drought.  Then the Lord sent the rain.  Praise God.  We received lots and lots of rain.  We are thankful; but we are also deep in mud.
So deep in mud the tractor got stuck pulling the grinder/mixer to feed the steers.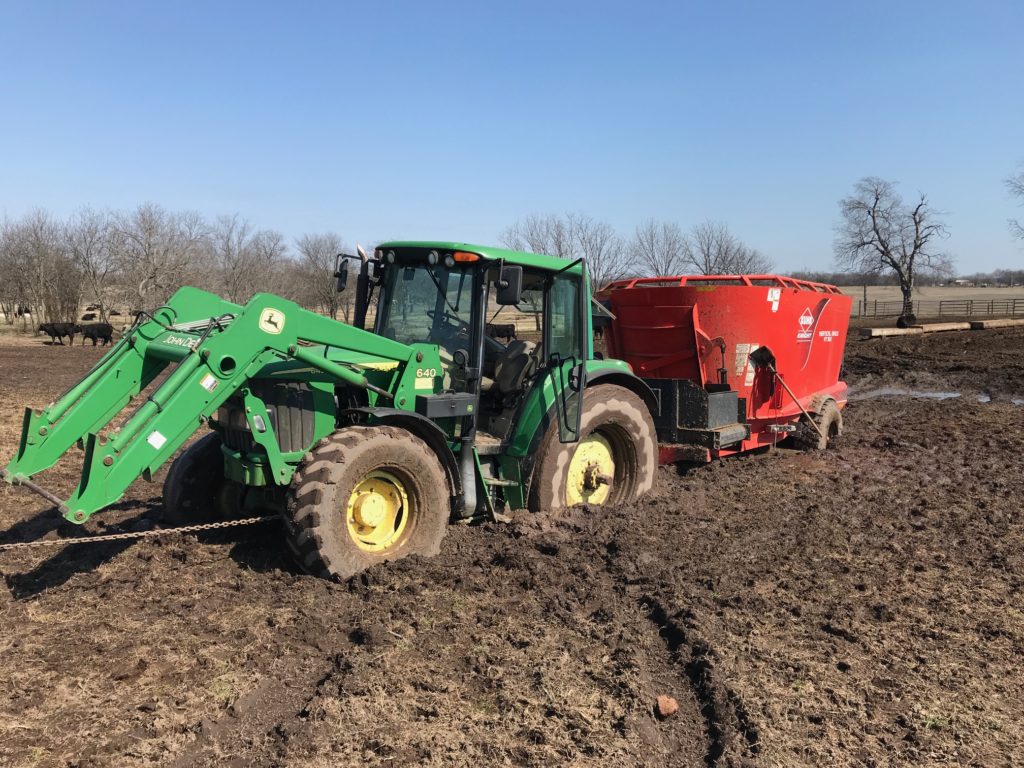 Yeah, that's not coming out on its own.
I would say it sunk.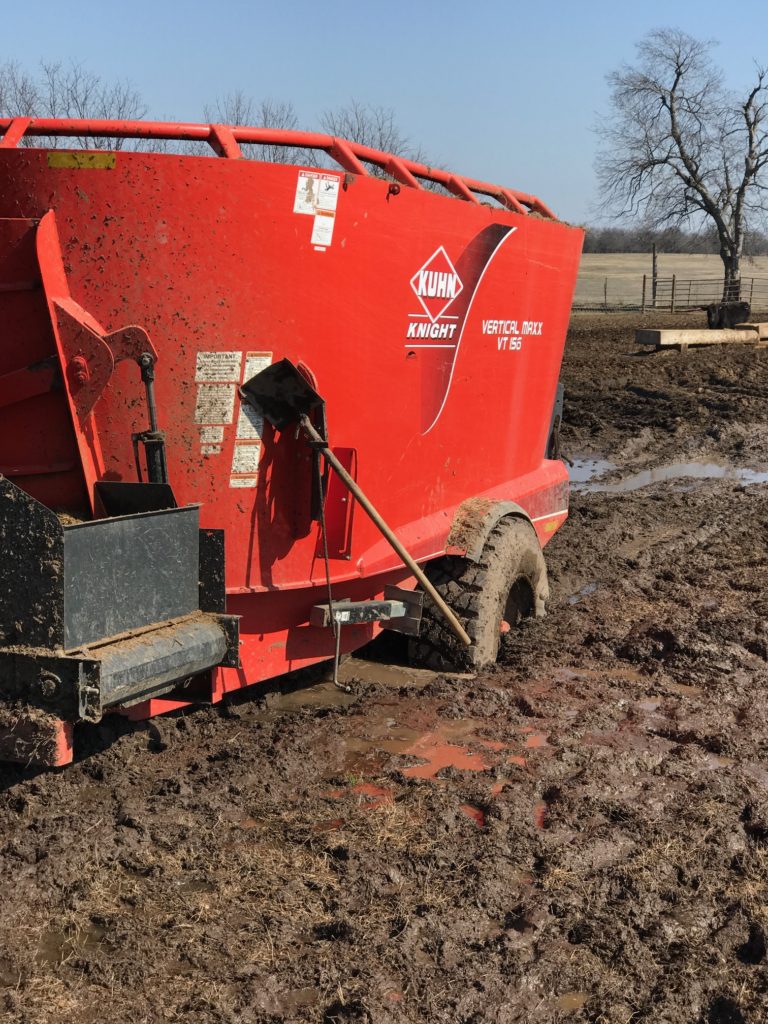 We tried to pull it out with another tractor; but we needed more horsepower.  We had to bring in a bulldozer…  This made for real excitement on the ranch for two reasons.  One:  This kind of thing doesn't happen around here everyday.  (Thankfully)   Two:  We are not too proud to admit we enjoy a little redneck entertainment now and then.  Bulldozers pulling tractors out of the mud is perfect.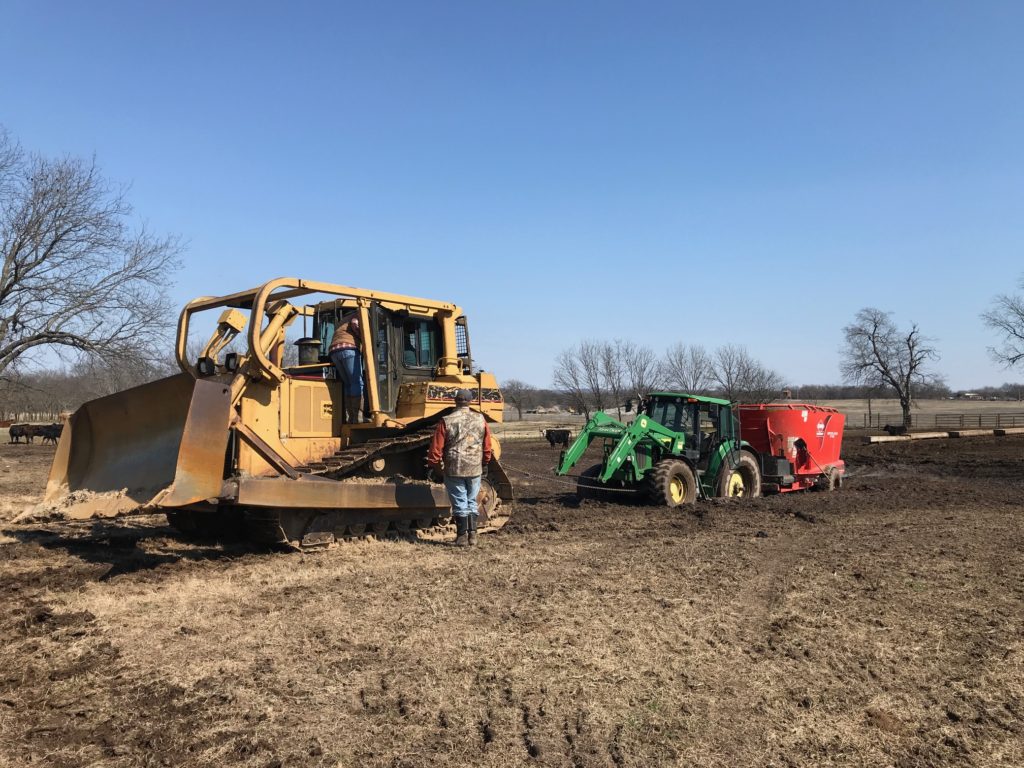 The first chain broke (Glad no one was standing nearby) but the wench did the trick.  Heavy equipment has amazing power.
Sometimes you and I get stuck in the mud and the muck of daily life.  We get in a muddy rut and just keep spinning our wheels until we are in too deep.  God can pull us out of our hole.  All we have to do is go to Him and hold on to His unfailing love and power.  Psalm 40 verses 1-2:
I waited patiently for the Lord; he turned and heard my cry.
He lifted me out of the slimy pit, out of the mud and mire; he set my feet on a rock and gave me a firm place to stand.
Are you feeling like your sinking in the mud of your life today?  Are you frustrated?  Discouraged?  Weary?  Uncertain?  Let God pull you out of the mud and mire.  Let Him be your rock and salvation.  He will give YOU a firm place to stand.
Something a little firmer than what these two found today!  They are definitely in a rut!!!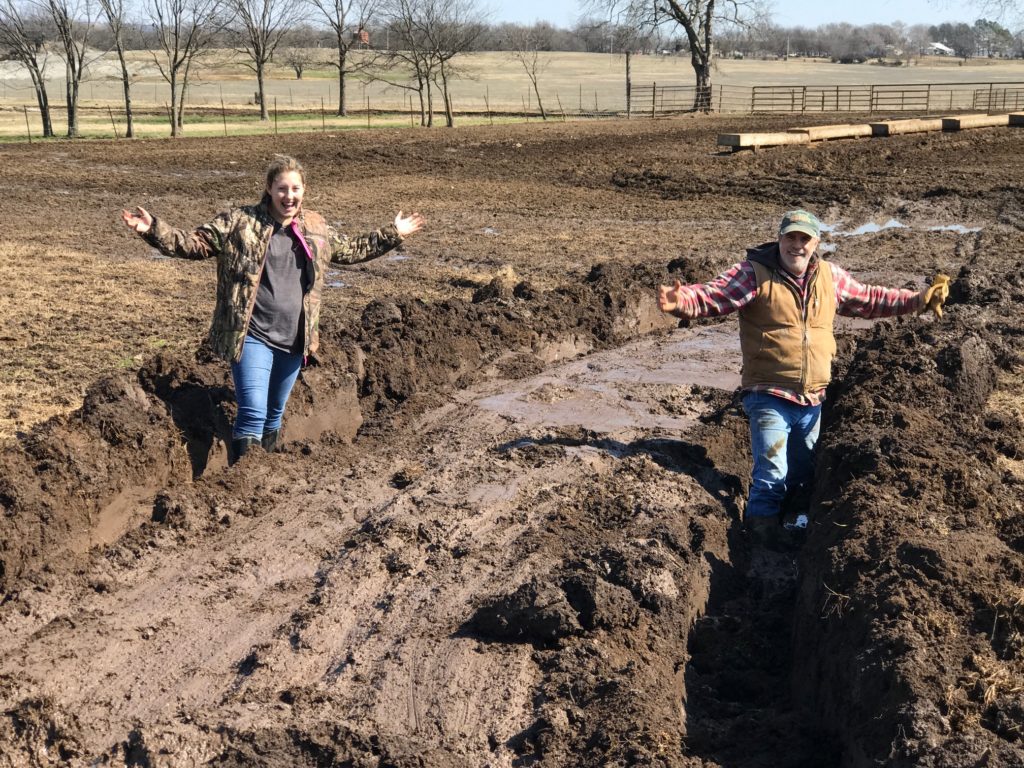 Have a great Sunday and praise God from whom all blessings flow.
Spur Daily,
Nikki