Pulling Power and Taco Soup
Saturday I posted this picture of a bulldozer pulling our tractor out of the mud.
Then my Aunt Kay shared this picture with me.  My Grandma Dorothy kept a silver box of mementos and this picture was one of the things she always kept.  It shows 5 tractors pulling a school bus out of the mud in rural Iowa 1944.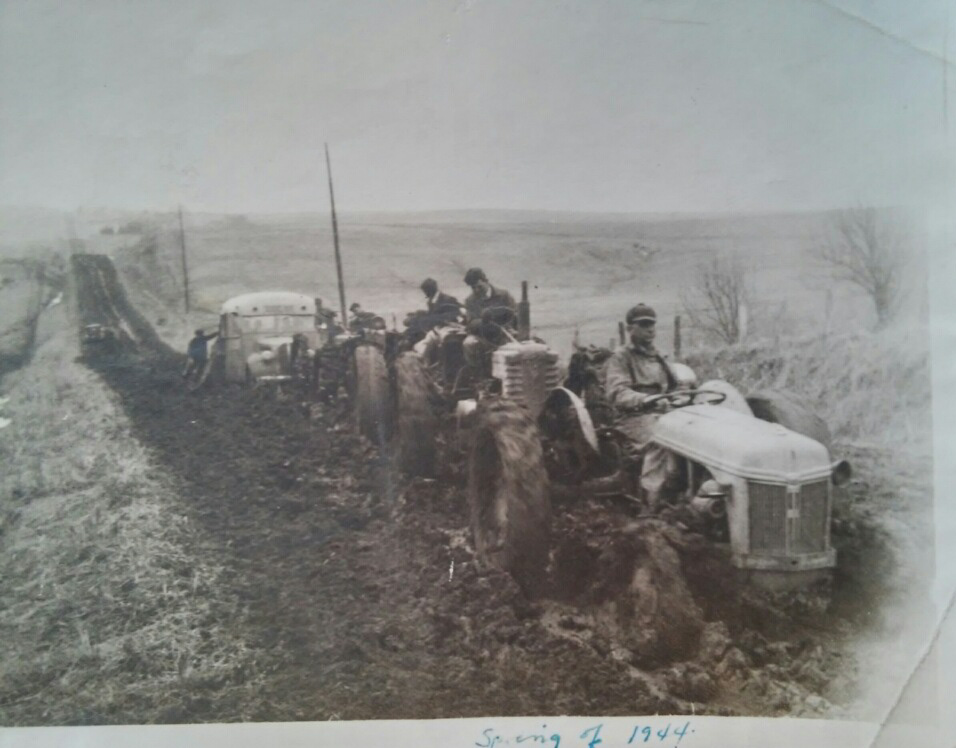 Horse power…back in the day!  We all need a little pulling power.  And what would we do without friends and neighbors to jump in and help?  I know I wouldn't have been able to load Kaitlyn's show pigs this last weekend!
Jesus was asked, "And who is my neighbor?"  Jesus told the story of the good Samaritan who helped the man in trouble when others passed him by.  Jesus then asked, "Which one of these do you think was a neighbor to the man…?"  And the expert in the law replied, "The one who had mercy on him."  Then Jesus told him, "Go and do likewise."
Let's "pull" for each other this week and "go and do likewise."   We don't know the struggles of others and mercy may be just the thing they need.  God may have sent YOU to help someone through their day.
As you are "pulling" through this week, here's an easy and absolutely delicious recipe to help you.   I demonstrated this recipe at the Oklahoma State Fair a few years back for the Oklahoma Cattlewomen's Association.  (You can check out their website here.  A great group of ladies, only $20 to annually and we would love for you to join us in support of BEEF!)   I am making this recipe tonight:  Laurie's Taco Soup.  Add a little shredded cheddar cheese and tortilla chips and Yum!  You can find the recipe here.  Let me know what you think. 🙂
Spur Daily,
Nikki