We always try to watch the local weather before heading to bed.  If you are a rancher or farmer, you live by the weather.  It affects what plans we make for the following days.  No one likes to work cattle in the rain even though it is sometimes necessary.  We pray for rain when it's dry and hope it won't rain when we have fresh cut hay curing in the field.  In Oklahoma, if you don't like the weather, just wait a moment.  A storm can roll in quickly and just as quickly be replaced with sunshine.
In waiting for the weather report, we usually have to endure a lot of bad news.  Some nights it seems like one depressing story follows another.  Evil running rampant.
There is "nothing new under the sun" when it comes to human nature.  Sin has been around for a long time.  Only now, we have direct access to the bad news 24/7 between the television, internet, and social media.
The constant access to bad news can make us anxious or worried about the world.  We fear what bad news we might hear next.  We worry about our children.  When our phone rang at 2 a.m. this last week, I was relieved it was about cattle and not one of our teenagers.  (But I was VERY glad the 90 head of cattle out on the highway followed a feed truck back to the pasture without creating an accident!!!) . They may look innocent; but these guys are sneaky!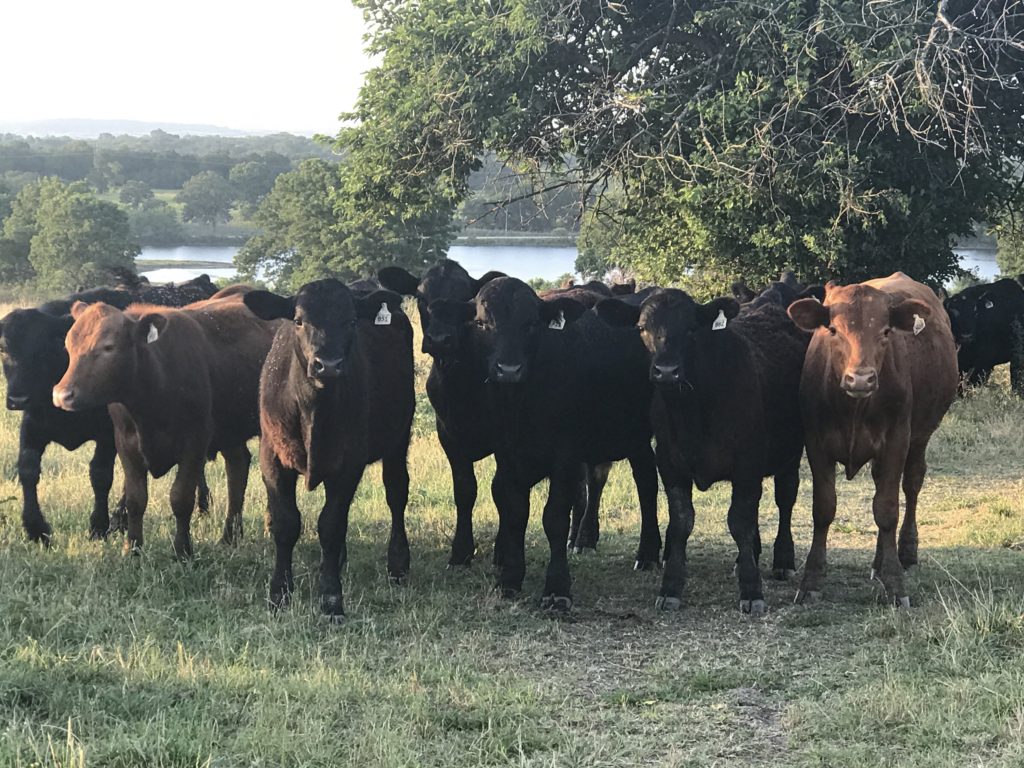 I hope you find time a little time to rest and recharge today.  A little time away from any kind of bad news or complaint.  A place where you can quiet your mind and think about God, our Creator.  Consider today's Sunday Psalm from 112:
He will have no fear of bad news;
His heart is steadfast, trusting in the Lord.
His heart is secure.
May you trust in the Lord this week and have "no fear of bad news."  May your heart be strong and steadfast in what you know is right, just and good.
I love the hymn "I Know Who Holds Tomorrow."  Alison Krauss sings a beautiful version of the song you can listen to here or listen to The Isaacs here.  Either version will bless you.
The chorus:
Many things about tomorrow
I don't seem to understand
But I know who holds tomorrow
And I know who holds my hand.
He is holding our hands this week!  And THAT is Good News!!!!
Have a blessed week!
Spur Daily,
Nikki