I confess, I am not a great gift giver.  I can think of countless gifts for my children; but for everyone else, its a dark abyss.
Last Christmas I gave my mom a couple of things, maybe perfume and earrings.  I don't really remember.  Turns out the gift I gave her on a whim was the best gift for ME this past year.  I bought my mom a simple journal at Staples.  A journal with lined, empty pages.  Then I wrote her a note inside…  "This book is for us to exchange notes to each other–mother to daughter and daughter to mother."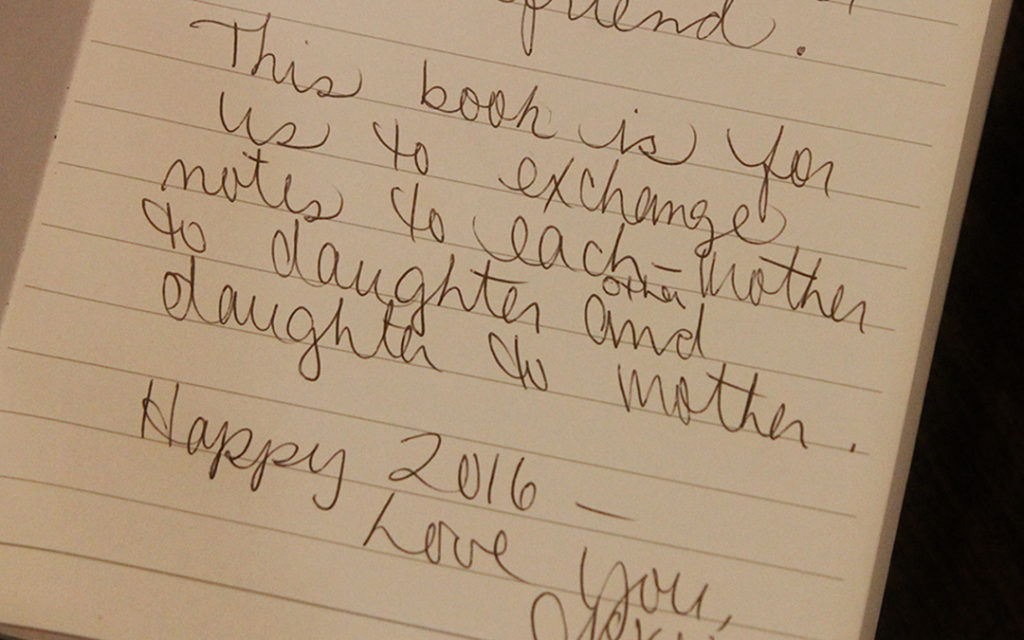 "The Book" has drifted back and forth between my mom and me numerous times in 2016.  It will show up on my kitchen counter then make its way back to her front car seat.  It has been passed between our hands at church and family gatherings.  No set time frame.  No set agenda.  Just notes–mother to daughter and daughter to mother.  We still see each other sometime throughout the week or talk on the phone; but "The Book" is special.
Reading "The Book" feels like having little, intimate conversations.  Probably much like letter writing felt before the age of texting.  My mother has written about her Bible and Twitter reading habits, funny daily stories, and her prayers.  We reminisce old memories and share new experiences.  I learned little things that annoy her, ways she has secretly helped others and that we both have terrible handwriting.
We are only halfway through filling "The Book."  Each entry is a treasure–little gold nuggets of my mother and me during this season of our lives.  Gold that no amount of money could buy.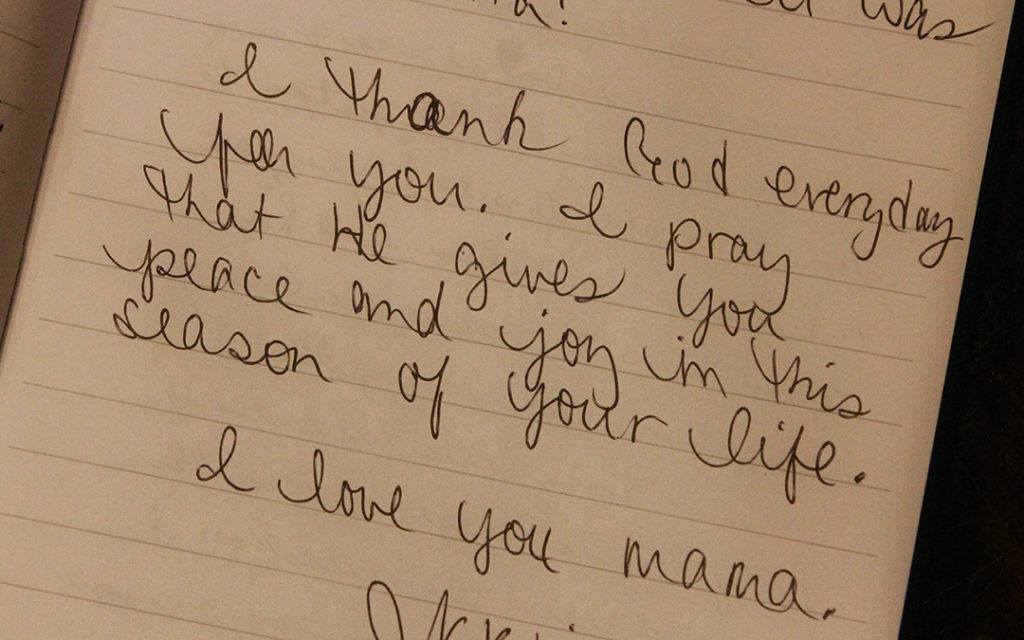 I hope you will consider starting your own "Book" this Christmas with someone you love–a mother, sister, friend.  It is a wonderful gift to give them and yourself!
With Love, Nikki