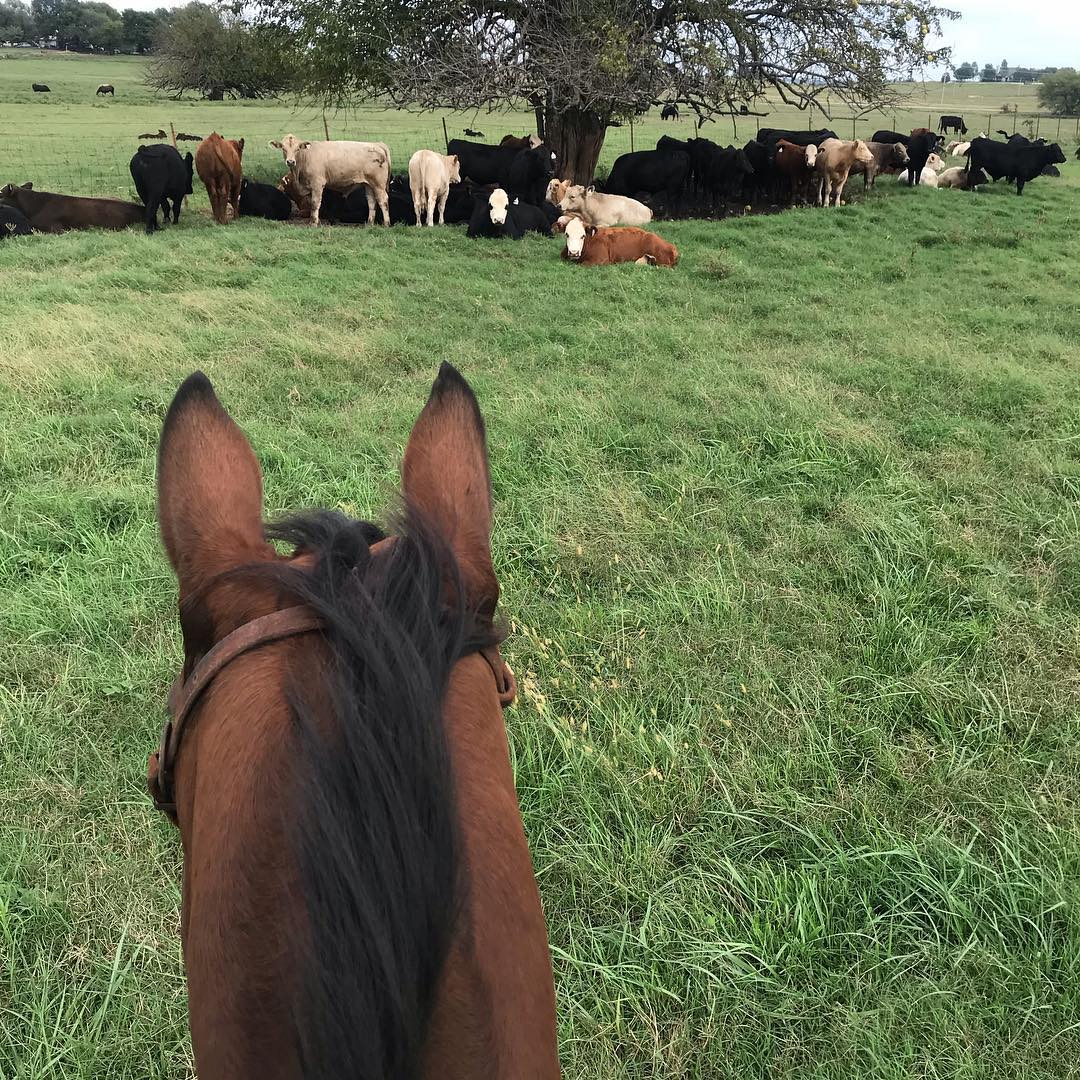 My little cow horse "Beau" loves helping me check the steers resting in the pasture….
Beau has ears like a fox and can move like a cat…which is how I ended up with him.
A horse broker was selling him for someone who said "he was too much horse for the rider." This sometimes happens that a horse and rider's abilities to not match. My husband was out of state and I agreed to meet "the man with the horse" at the coliseum arena in Ardmore. I told him I would come after my daughters finished their events at a junior rodeo a hour away from the meeting point.
If you have ever been to a junior rodeo, you will know that these can be marathon events lasting HOURS beyond anyone's prediction. I kept in touch with "the man with the horse" but it ended up being 3 hours later than expected when I left the rodeo. On the way, we had a tire blow out on the trailer. By the time we replaced the tire we were about 4 hours later than expected and everyone, except "the man with the horse," had long since left the coliseum arena and it was after dark. He already had Beau saddled.
When I first saw the horse I thought, "no wonder, he's trying to make him look taller with a saddle." But it only took me a few minutes riding the ex-cutting horse to know this handy little guy was for me. I bought him; on the way home my trailer lights failed and I drove home with my hazard lights flashing, praying no one would hit us hauling horses.
It is 6 years later and I still love riding this little cow horse on the ranch.
Thank you, Beau, for all the memories. And thank you, Mr. Man with the Horse, you had the perfect partner for me.